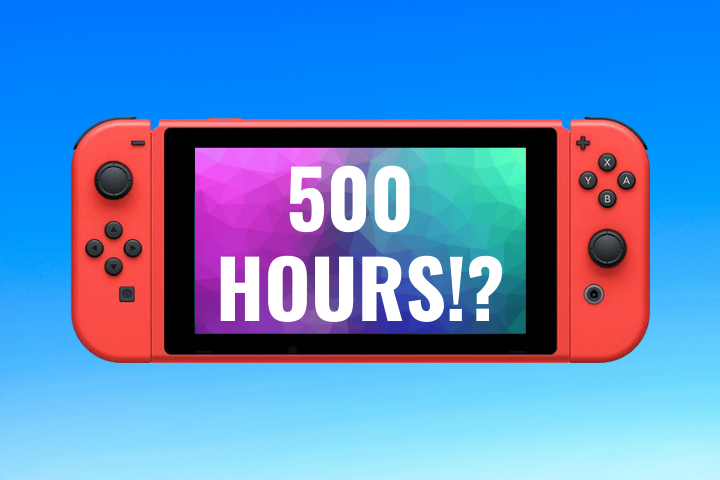 1. Animal Crossing New Horizons
At the start of the pandemic, Nintendo took the world by storm with the release of Animal Crossing New Horizons. So much so that it was difficult to not only get the game, but to buy a Switch as well. If you're not familiar with the Animal Crossing series, Animal Crossing is a life simulation game that is set on real-world time.
You renovate an entire island to whatever theme you desire, but at the same time recruiting villagers in order to also fit those themes. During my time of playing, I've seen Japan themed islands, and even a few Philippine themed ones. I myself turned my entire island into a Mario level. So if you're into management games, and things of that nature, Animal Crossing is your best bet. Playing with good ole Tom Nook will cost you a full $59.99 on the eShop.
2. Monster Hunter Rise
The premise for all Monster Hunter games is simple, you are a person who hunts monsters, and those monsters seem to be threatening the village or something. The plot doesn't really matter, but what does matter are the weapons that you can use to slay those monsters.
There are 14 of which to pick from; I for one prefer the Sword and Shield as I can move around easily with them. There are bow guns, which basically just turns this game into a shooter if you're into those kinds of games; there's a weapon for everyone who play this game basically.
Overall, the game is great. It may throw you a lot of information in your face in the beginning, but there are a whole bunch of YouTube videos out there that can help you get started. There's also a demo with 30 hunts available to help you decide if you want to get the game or not. And with new DLC on the way, now is the best chance to hop on Monster Hunter Rise is $59.99 on the eShop, but is currently on sale for $29.99.
3. Super Smash Bros Ultimate
We've talked about Super Smash Bros Ultimate in our article "5 Multiplayer Games for the Nintendo Switch," but if you're still not familiar with this series, it's essentially a fighting game with more than 70 characters to choose from. Those characters also come from different game franchises like Pokémon, Fire Emblem, and even Kingdom Hearts.
With all those characters available, it wouldn't be a surprise if people spent hundreds of hours mastering their favorite fighters. And that's exactly what people do, I have over 100 hours on this game and most of them is me attempting to master Link and Byleth. Smash Bros has always been one of games that are easy to learn, but hard to master. If you are interested in fighting games, or just looking to try out all these characters, Super Smash Bros Ultimate is $59.99 on the eShop, with a bunch of DLCs to unlock the different characters.
4. Super Mario Maker 2
Also mentioned in a previous article (Top 5 2D Platformers on the Nintendo Switch), Super Mario Maker 2 allows you to both create your own Mario levels, and play other players' levels as well. This allows players to log in hundreds of hours into this game. Whether it's playing or creating, either game modes are incredibly addictive.
As someone who leans more into the playing side of the game, the amount of levels and worlds available to me has essentially given me an endless amount of Mario levels to play. As of now, I am in the middle of playing SuperGunna World. Here's the code: V33-5RH-JTG.
Super Mario Maker 2 is $59.99 on the eShop, but it does drop to $39.99 every so often.
5. Stardew Valley
When the Nintendo Switch first launched in 2017, its game library was considered as subpar. Launching with Mario Kart, Breath of the Wild, and Mario + Rabbids, the Switch still lacked a ton of third-party support. But in 2018, Stardew Valley entered the fray.
Heavily inspired by the classic Harvest Moon games, Stardew Valley is a life and farming simulator placing you in charge of your very on farm, the responsibility of improving the town, and entering mines to collect resources for crafting. And did I mention you could also get married and have a kid? Yeah, the possibilities in this game are insane. To top it all off, this game now features both online and local splitscreen multiplayer. This beauty of a game is $14.99 on the eShop.