Circulating reports on Tom Clancy's Rainbow Six Siege having a mobile version has been recently confirmed with Ubisoft officially announcing Rainbow Six Mobile (R6M), a free-to-play 5v5 competitive and tactical first-person shooter (FPS) game, for Android and iOS. This reportedly comes after three years of development.
While the core gameplay, characters, and maps might share similarities with Rainbow Six Siege at first glance, there are differences which the developers have carefully hinted. For one, it has to be tailored for mobile devices, whereas Rainbow Six Siege is currently available for play on PlayStation, Windows, and Xbox. Nonetheless, existing Rainbow Six accounts may be used via Ubisoft Connect to link across games.
It joins other FPS games which have entered the realm of mobile phone gaming, a roster which includes Call of Duty: Mobile, and Apex Legends Mobile.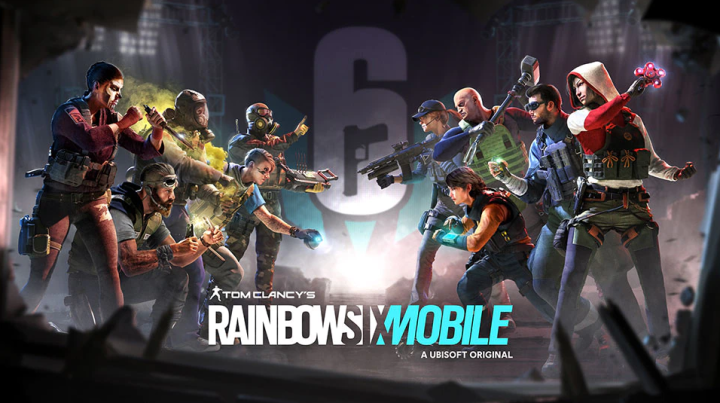 At the moment, there seems to be limited operators and maps to choose from. Maps shown by Ubisoft include the Bank and the Border. Meanwhile, five attacker operators and five defender operators are also presented. For the attackers, we will be having Ash, Sledge, Twitch, Termite, and Hibana. For the defenders, we can expect Caveira, Bandit, Smoke, Valkyrie, and Mute. Each operator will have the classic Siege loadout involving a primary and a secondary weapon. They shall also have unique gadget and equipment such as bulletproof shields, breaching charges, and barbed wire.
Of these, Ash, Sledge, Twitch, Termite, Bandit, Smoke, and Mute were part of the Pathfinders, operators who were among the first to be introduced in Rainbow Six Siege. The remaining three, namely Valkyrie (Operation Dust Line), Caveira (Operation Skull Rain), and Hibana (Operation Red Crow), were later unveiled during the next full year of Rainbow Six Siege (Year 1). Besides the Recruit, there are currently 63 available operators in the game.
It is not yet known if more of them would eventually make their debuts in Rainbow Six Mobile. However, it is cited that "meta" and popularity are among the reasons behind the choice of the first operators to be introduced.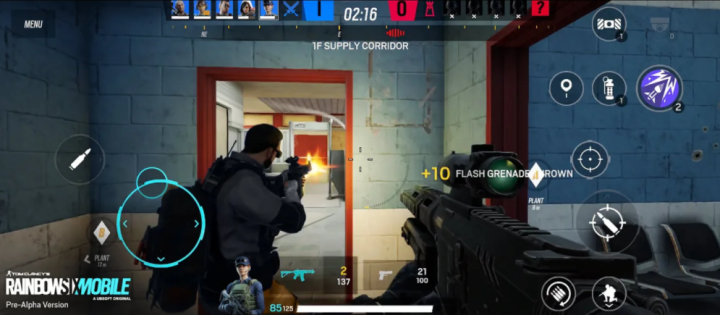 "First, it's like the full-fat version of Rainbow Six Siege that everyone knows and loves," explained Creative Director Justin Swan, "But then we're trying to expand in a lot of places, which is why I'd say it's not just the same thing. We're adding more onboarding into the game, and different in-depth Operator unlock and progression systems."
"And looking forward to the future," Swan added, "there's a reason why it's not called Rainbow Six Siege Mobile; it's called Rainbow Six Mobile, because it is the mobile representation of the entire Rainbow Six brand." (emphasis retained from the original interview)
Registration for the Closed Alpha has been opened via the Ubisoft website. A valid Ubisoft account will be needed to proceed, and selected participants will receive step-by-step instructions on how to prepare their mobile device.
The game Tom Clancy's Rainbow Six Siege is derived from Tom Clancy's 1998 techno-thriller novel Rainbow Six. It is the latest in the video game franchise that was spawned from the novel until the release of Rainbow Six Extraction last January. First launched in 2015, Rainbow Six Siege has since reported having over 70 million registered players globally. As of writing, no set date for release has been provided yet for Rainbow Six Mobile.