Research company Newzoo has released a report detailing the rankings of the top gaming companies in the world.
The new report focused on revenue and growth of these gaming companies over the last 12 months. The report shows that the top ten game companies generated USD 126 billion in revenue over the past year.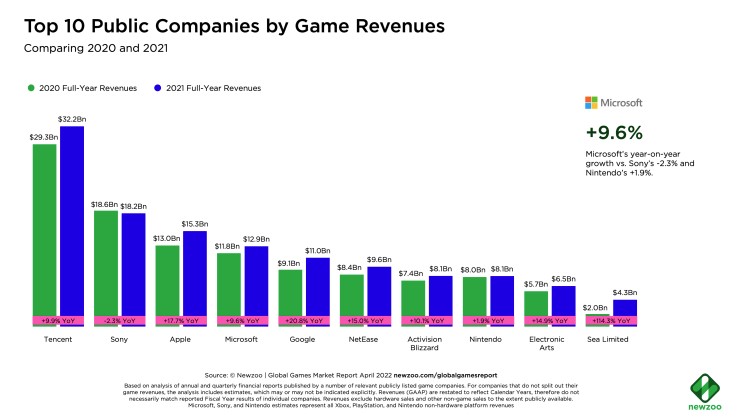 Tencent had the highest revenue among all companies at USD 32.2 billion and a growth of 9.9% year-over-year. Games such as Honor of Kings and Clash Royale are the biggest contributors to the growth of the company.
Sony and Apple followed at 2nd and 3rd place respectively, Sony had USD 18.2 billion in revenue while Apple was at USD 15.3 billion. Sony posted a negative year-over-year growth compared to other companies which all posted positive YoY growth.
Interestingly though, the report showed that the acquisition of Activision Blizzard by Microsoft will put the company on top of the others at second place with USD 21 billion in revenue.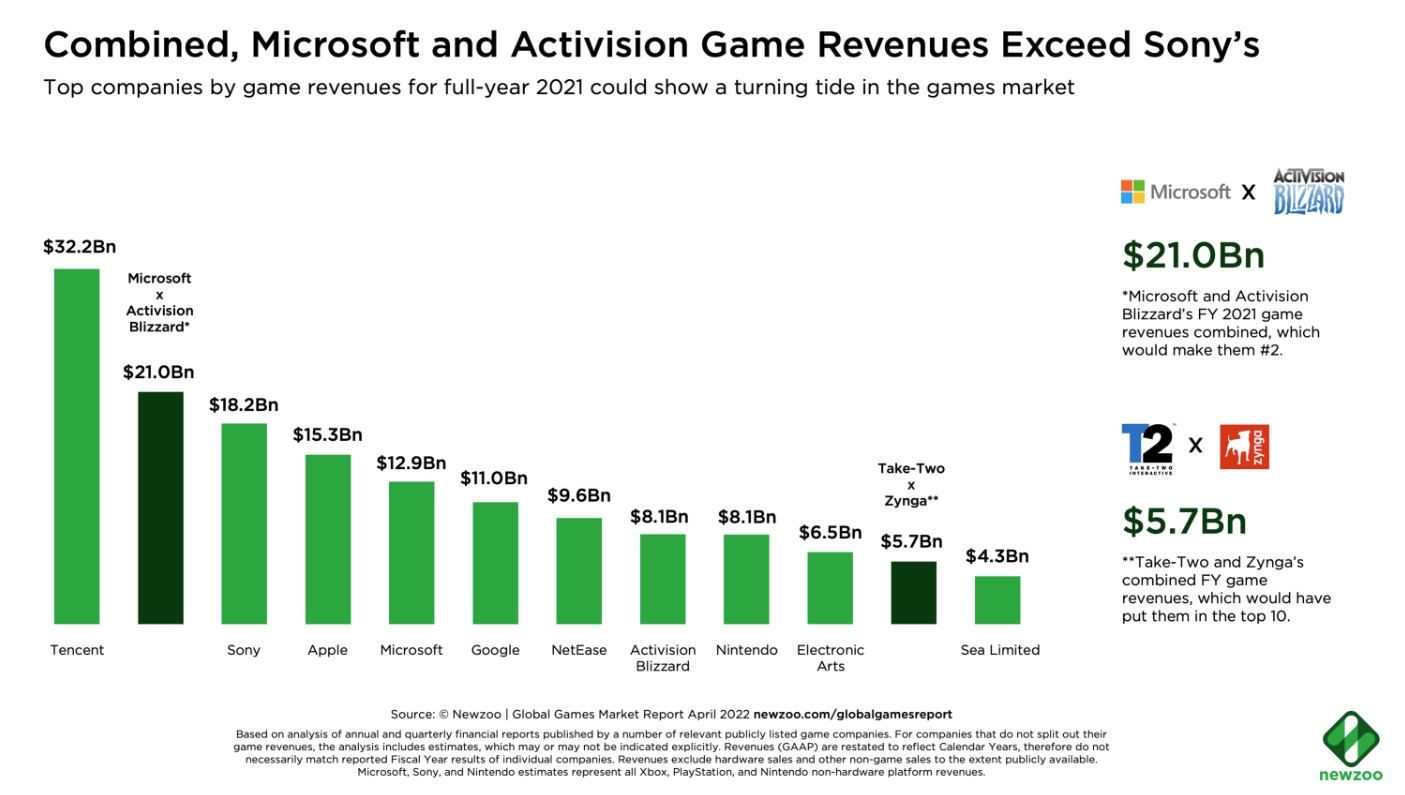 At the end of the list also shows that if Take-Two already owns Zynga it would put the company in the top 10 list.
Source: VentureBeat