Pokémon Sword and Shield games on the Nintendo Switch are getting their 'final' giveaway legendary Pokémon: a Shiny variant of Eternatus—one of the legendary Pokémons of the Galar region.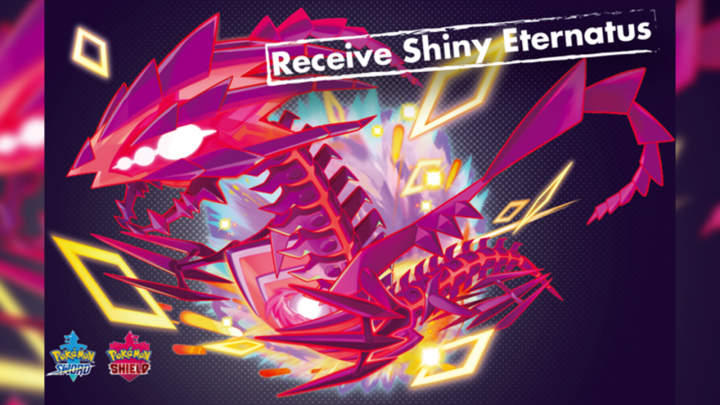 The said Pokémon is a Level 100, Timid in nature and has the Pressure Ability. It'll know the moves Dynamax Cannon, Eternabeam, Sludge Bomb, and Flamethrower.
According to Serebii, the Shiny Eternatus distribution has been announced for many countries around the world including the Philippines. The said giveaway can be claimed through a serial code that's available in various participating stores including Toys 'R' Us, TOYBOX, Toy Kingdom, ITech, SM Department Store, GameXtreme, Game One, and DataBlitz.
The said serial code is printed on a pamphlet that the stores may give to those who want to claim the free Pokémon. No need to bring a Switch console, as it only requires the claimant to write his name and contact number on the stores' registration forms.
The distribution comes as a part of celebration of the upcoming release of Pokémon Scarlet and Violet, which runs from September 16 until November 17, 2022 only. The serial codes also expire on the latter date.
Furthermore, it is said to be the final free Pokémon for the Sword and Shield games. Besides, the Pokémon 2022 World Championships also wrapped up last August 21, 2022. Conclusively, it's an end of an era for Sword and Shield, as the Pokémon Company phases its focus onto its next installment of Pokémon main franchise.