NVIDIA has just announced that its top-tier GeForce Now RTX 3080 membership will be available for $19.99 per month. It was officially announced on NVIDIA's blog. Previously, it was only possible to sign up for the service for 6 months at $100.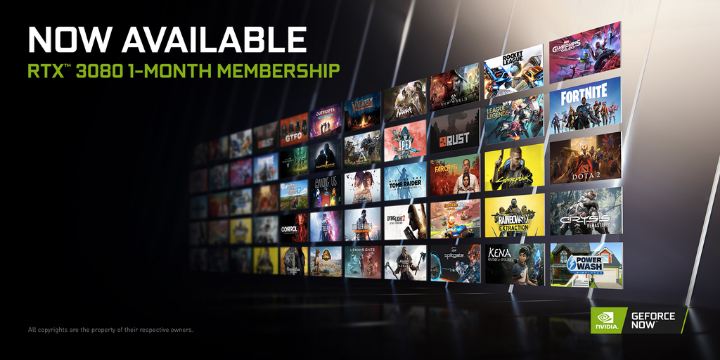 The RTX 3080 membership plan will allow you to play your favorite games from Steam or Epic Games Store. It is currently their highest performing streaming service with its improved latency and support of raytracing and 120 fps. It can remotely stream up to 1440p resolution and at 120 fps on PCs and Macs. It is also available on NVIDIA's Shield TV to stream at 4K HDR at 60 fps.
Additionally, GeForce Now is also getting six more games this week.