Publisher Bandai Namco, during GameSpot's Swipe Mobile Showcase, has announced that the horror adventure game Little Nightmares is having a mobile version release by roughly December until March 2023 (during winter).
In its trailer announcement, we see the game in action with slightly different angles as compared to the original game. However, we didn't get to see the controls user interface that is optimized for mobile.
Although there is a game called, 'Very Little Nightmares' that already exists on the mobile platform, it is not the actual port of the main game. It's apparent with its grid-based platform mechanic set in the same universe as Little Nightmares.
Little Nightmares is a puzzle-adventure horror game where the player help Six escape the mysterious sea vessel called the 'Maw' with disturbing hungry creatures trying to capture her.
Currently, Little Nightmares is playable on game consoles and PC. Developer Playdigious and Tarsier Studios developed the game and are now porting it for iOS and Android.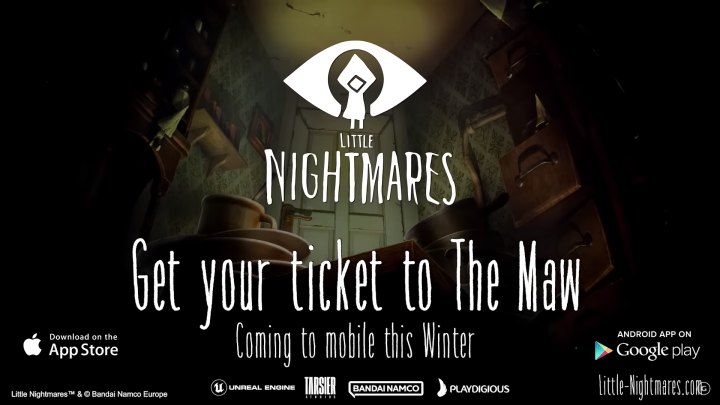 Playdigious says that the mobile version has a "revamped interface, Game Center achievements, and controller support."
Bandai Namco did not specify a release date, and there is no word yet for Little Nightmares 2 if it's coming to mobile as well.