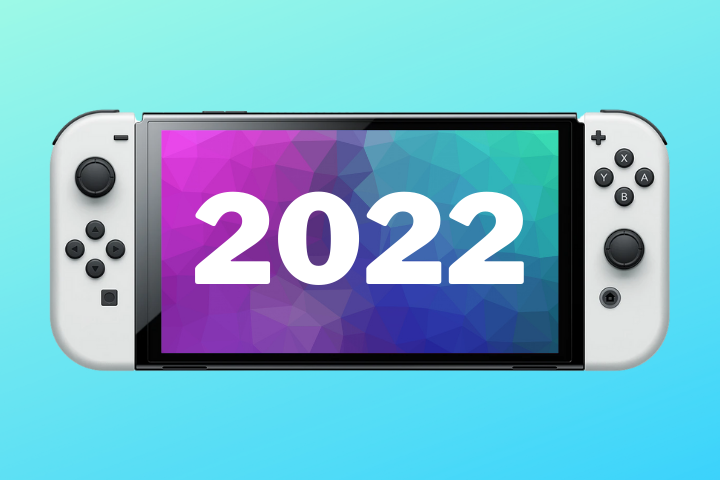 The Nintendo Switch entered its 5th year on March 3, and despite it being already half a decade old, it's slated to have its greatest year yet. With Pokémon Legends: Arceus and Triangle Strategy already out, and not to mention Kirby and the Forgotten Land getting great reviews; here are 10 more games set to come out for the Nintendo Switch in 2022.
This list is arranged from the closest to release date to those with no set date yet, but is announced to come out in 2022.
1. Nintendo Switch Sports
Leave it to Nintendo to release a second installment of one of their most successful games on the Wii 16 years after its initial release. Nintendo Switch Sports was announced during the February 9 Nintendo Direct, and Online Play Test during the weekend of February 18. The game will contain six different sports such as Soccer, Volleyball, Bowling, Tennis, Badminton, and Chambara. Nintendo Switch Sports will be released on April 29, 2022
2. Mario Strikers: Battle League
It's about time. 15 years after Mario Strikers: Charged, Mario Strikers: Battle League was announced in the February Direct. To say that people were excited about the new installment was an understatement, as the internet exploded when this no-rules soccer game was announced. With the addition of online clubs, being able to battle different teams of online players, this game has the potential to be one of the best sports games on the Switch ever. Mario Strikers: Battle League due for release on June 10, 2022.
3. Fire Emblem Warriors: Three Hopes
The Warriors series had always been a staple when it came to releasing on Nintendo systems, and collaborating with Nintendo was also exciting to see. With 2 Hyrule Warriors games on the Switch, and the Fire Emblem Warriors 3DS port, it was on a matter of time until a second game was announced.
And in comes Fire Emblem Warriors: Three Hopes. Set in the world of Fire Emblem: Three Houses, hoping to follow the footsteps of Hyrule Warriors: Age of Calamity, Three Hopes aims to place the main character of the Fire Emblem into big scale battles, hacking and slashing through hundreds of enemies. Fire Emblem Warriors: Three Hopes is set to release on June 24, 2022.
4. Xenoblade Chronicles 3
With the surprising success of Xenoblade Chronicles 2 and Xenoblade Chronicles Definitive Edition, it came as no surprise that a 3rd installment of this JRPG was in the works. The Xenoblade Chronicles 3 reveal trailer was presented during the February 2 Nintendo Direct, announcing its September release.
5. Advance Wars 1+2: Re-Boot Camp
Advance Wars 1 and 2 were phenomenal Gameboy Advance games, so much so that despite them having been released in 2001 and 2003 respectively, many fans were still hopeful for a sequel. Advance Wars 1+2: Re-Boot Camp has entered the battlefield, although not a sequel, Re-Boot Camp aims to bring back the classic turn-based strategy game with a remake with improved graphics and gameplay.
Advance Wars 1+2 was slated for a December 2021 release, but was then delayed to release on April 8 2022. However, a few weeks ago Nintendo sent a statement pushing the release date due to "recent world events." As of right now, Advance Wars 1+2: Re-Boot Camp is stated to only have a 2022 release.
6. Splatoon 3
Splatoon 2 is arguably the best shooter game the Switch has. Released in 2017, tournaments are still currently being held, but a third game was all but inevitable. Announced last year, this game is rumored to be released in the Summer of 2022. If true, expect an announcement any day now.
7. Bayonetta 3
Bayonetta 3 was first announced during the Switch's launch back in 2017, and it was nothing but silence since then. However, news finally broke about its potential release in September of last year, though no specific date was given, Nintendo announced that it should release this year.
8. Mario + Rabbids: Sparks of Hope
The first Mario + Rabbids game was also one of the first to be released on the Nintendo Switch. Receiving good to great reviews, it was no doubt that this turn-based strategy game would get a second installment. Though no official date was given, it was announced that the game would release in 2022.
9. Legend of Zelda: Breath of the Wild sequel
The critically acclaimed Legend of Zelda: Breath of the Wild that released alongside the Nintendo Switch was something that no one expected. An open-world Zelda game that gives you the freedom to do whatever you want and however you want to do it; giving you endless ways to progress and beat the game.
So it's only right that one of the best games in the last decade receive a sequel worthy of its greatness. The sequel to Legend of Zelda: Breath of the Wild was announced back in June of 2019, and three years later was given a general release date set for 2022. But to be honest, expect this to be delayed to 2023.
10. Pokémon Scarlet and Violet
The last few months have been crazy for the Pokémon Company; with Pokémon Brilliant Diamond and Shiny Pearl releasing to shaky reviews in November 2021, and Pokémon Legends: Arceus blowing players away with its new innovative gameplay in January, a new mainline Pokémon game was announced during the February Direct. Although barely any gameplay was shown, the Pokémon Scarlet and Violet trailer did reveal its new starters. Pokémon Scarlet and Violet will be out in late 2022.