Cooling your computer is one of the most important aspects of building a PC. Especially in a country like ours where average temperatures are higher. Everyone wants the best cooling solution for their PC especially to protect the hard earned parts that they just bought. AIO these days are dime a dozen, every company has their own version of AIOs and it's hard to choose one if you are new to PC building. Today, we're going to take a look at the DeepCool LS720, a 360mm all-in-one cooling solution that is definitely worth a look. DeepCool has been known as a company that offers a lot of value for money, which to Filipinos is music to our ears. Can the DeepCool LS720 compete with more expensive AIOs? Let's find out.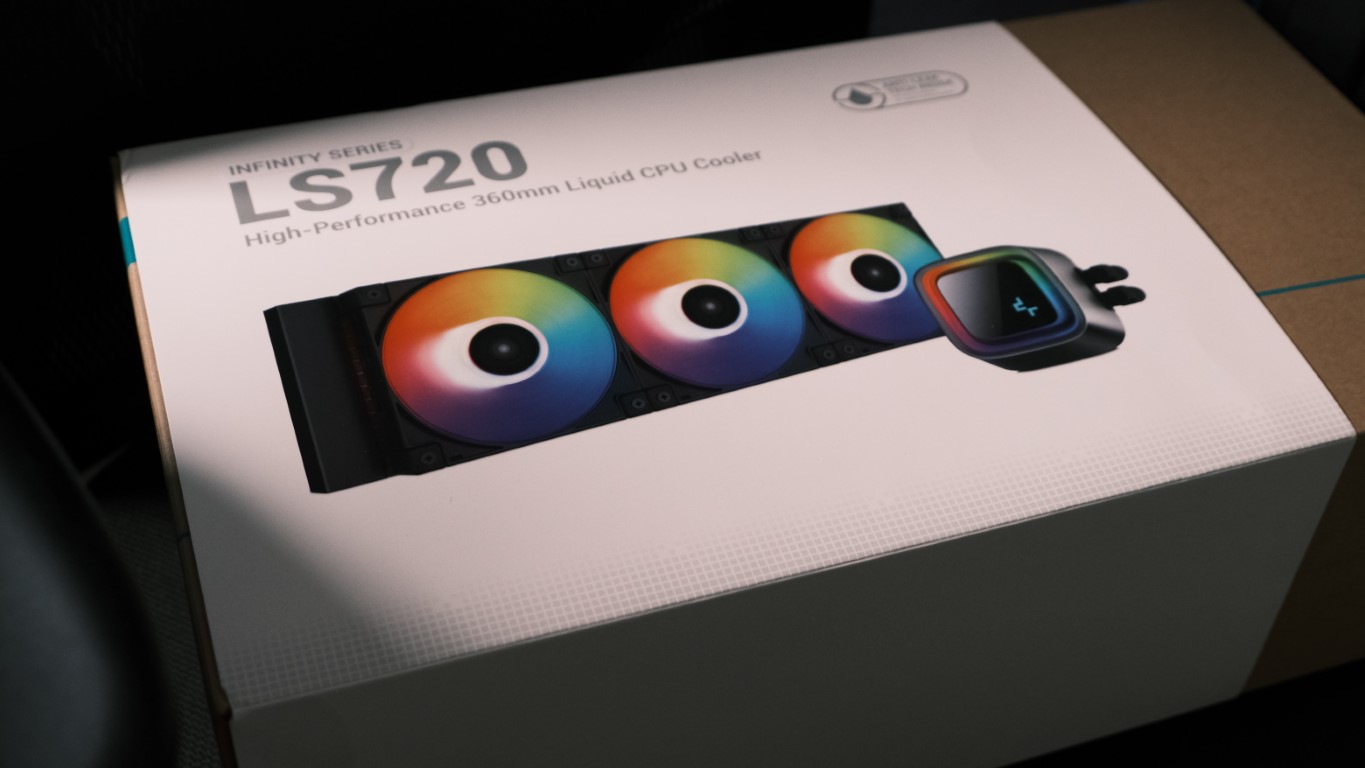 Design
The design of the DeepCool LS720 is, for the most part, subtle and minimalist. If that's what you're looking for then this is right up your alley. It's a silver piece of solid block with a center mirror plate that has the very cool DeepCool logo in its signature aqua color.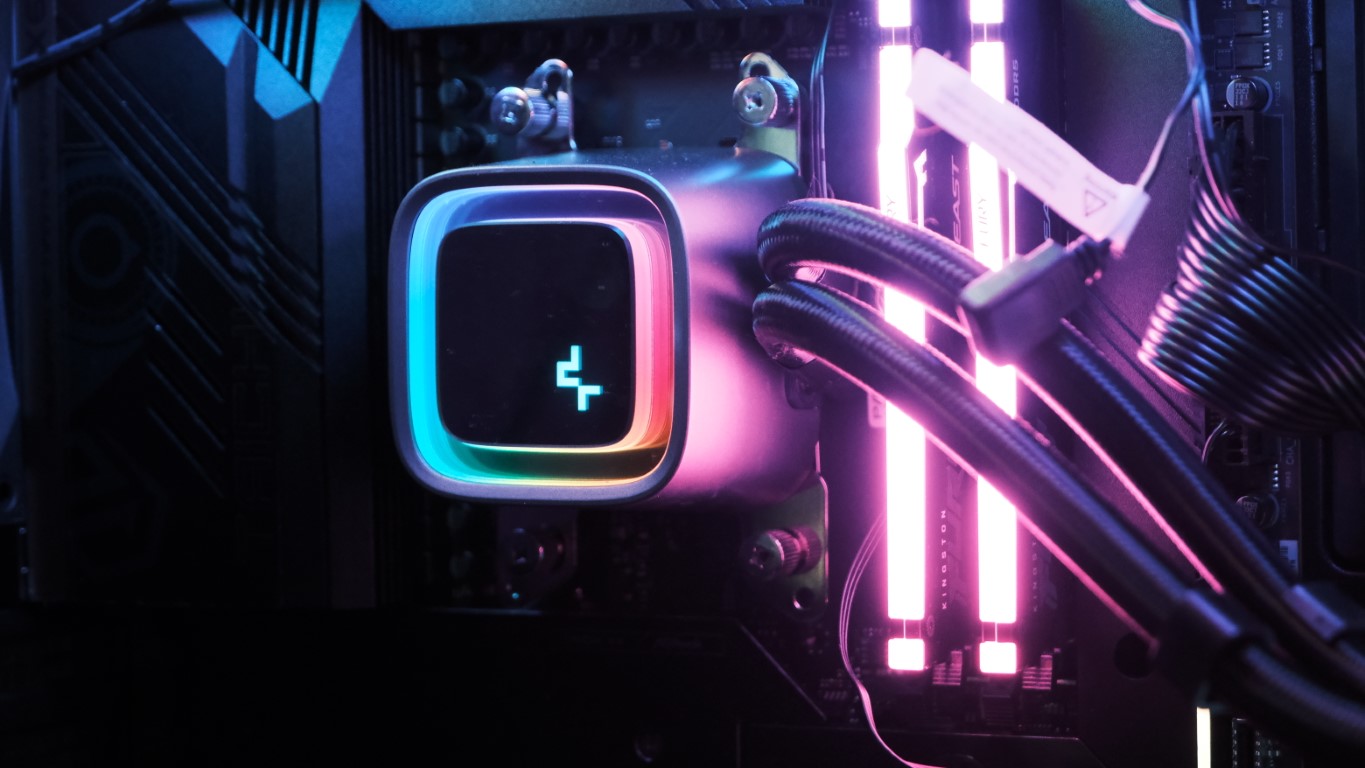 There's an RGB ring that goes around the plate that you can customize using your motherboard's preferred app. The RGB ring also glows in a way that highlights the entire product, it accentuates the mirror finish in the front. DeepCool also provides a blank cover which you can customize. It's a very understated design that fits most aesthetics or builds that one would want. It's striking and bold enough without needing to scream gaming all over it.
The radiator is made of aluminum and is very well made. It's the usual looking radiator you would see on plenty of other AIOs. It also features DeepCool's Anti-Leak technology on the radiator. This is made possible by a relief bag that contracts to create a void to relieve pressure inside the radiator thus preventing leaks.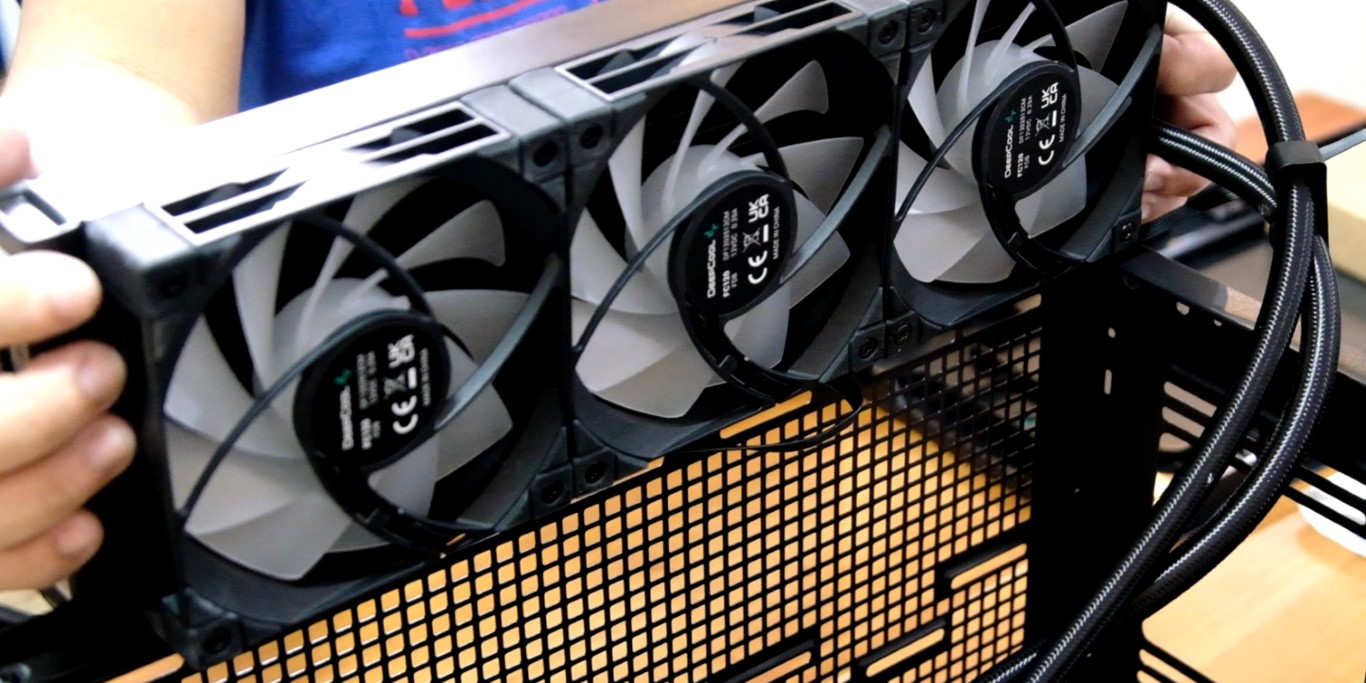 DeepCool provides 3 FC120 fans in white to mount on the radiator. These are ARGB so you can control them using your preferred software. These fans operate at a range of 500-2250 RPM and are PWM controlled, no silent mode here by the way. The fans are super easy to connect as you can daisy chain them together instead of using cables for each one for a cleaner build.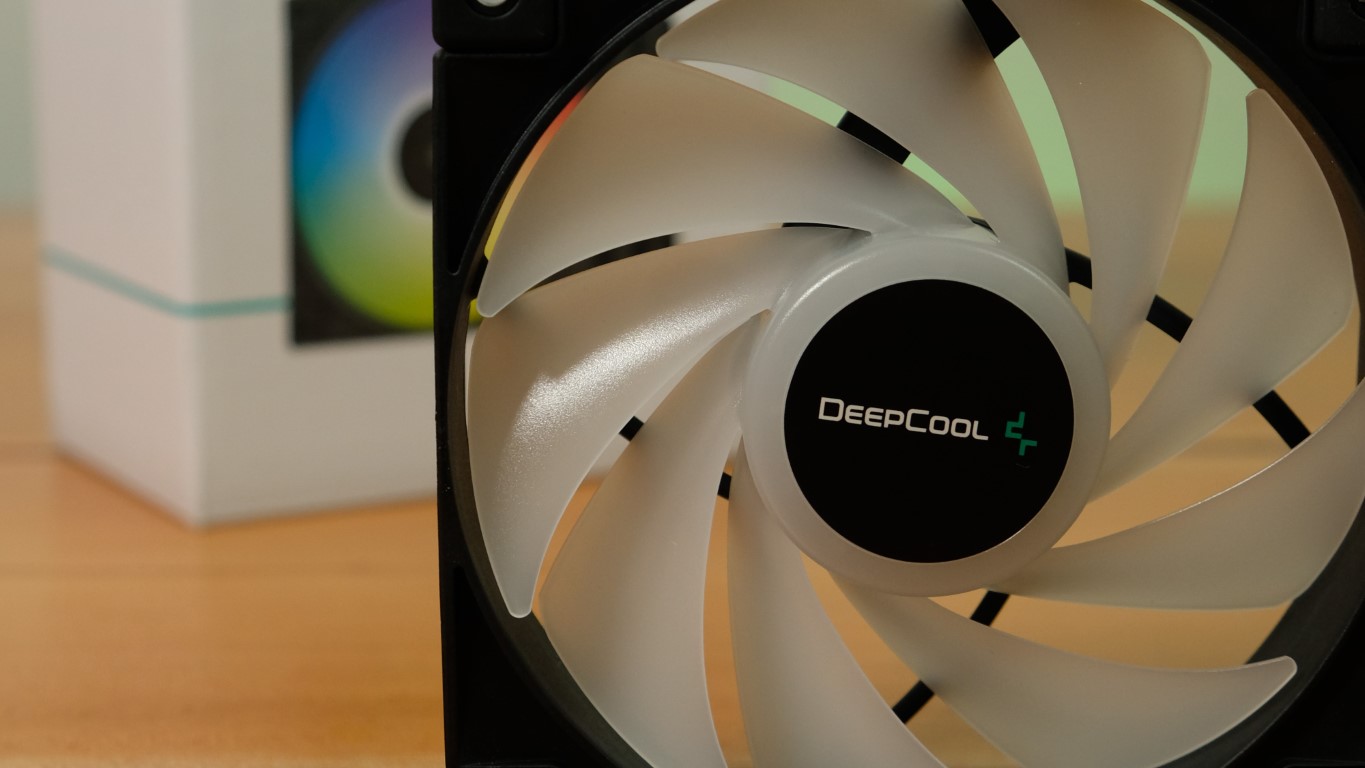 The tubes are top notch on this device. They are 410mm long braided tubes that are easy enough to flex around for your preferred position. There are plastic cable guides as well on the tubes to make things a bit cleaner when finishing your build.
The DeepCool LS720 also supports all the modern CPUs from Intel and AMD, we tested ours on a Ryzen 7 7700x and a X670 motherboard.
Performance
To say the least, the performance of the DeepCool LS720 is impressive. It is one of the best AIOs in the market, period, regardless of price point. First off, my idle temperature in a very hot room that sits at around 30C was around 45-47C only considering that the Ryzen 7 7700x usually is a hot CPU. Running a synthetic benchmark such as Cinebench R23, the LS720 peaked at around 68C under full load for around 30 minutes. This is super impressive and is on par with the most expensive AIOs in the market.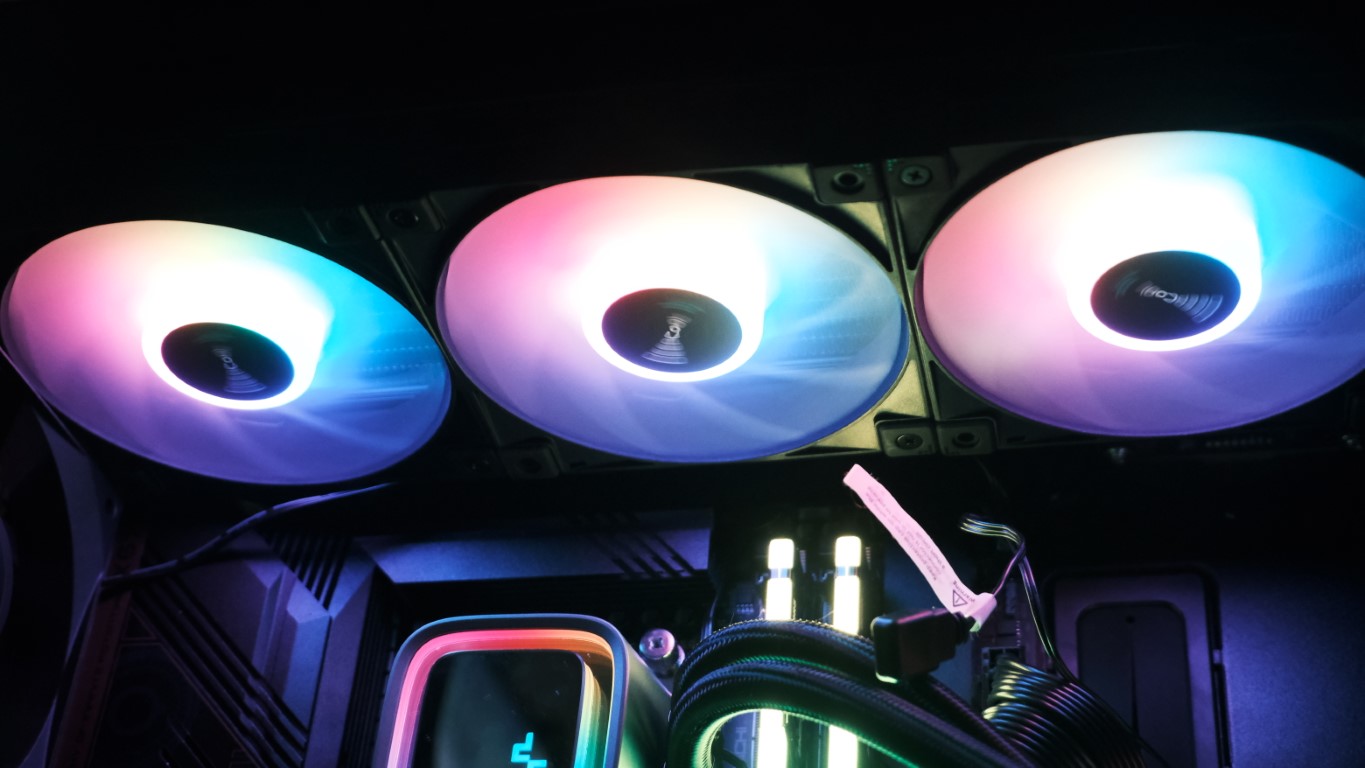 Playing games such as Call of Duty: Modern Warfare 2, the LS720 peaked at around 76C and playing Red Dead Redemption 2, the cooler peaked at around 78C. I tried different games on the device including the latest next-gen update of The Witcher 3 and the cooler barely broke a sweat and I was usually in the 70-75C range. So gaming performance was never an issue with the DeepCool LS720.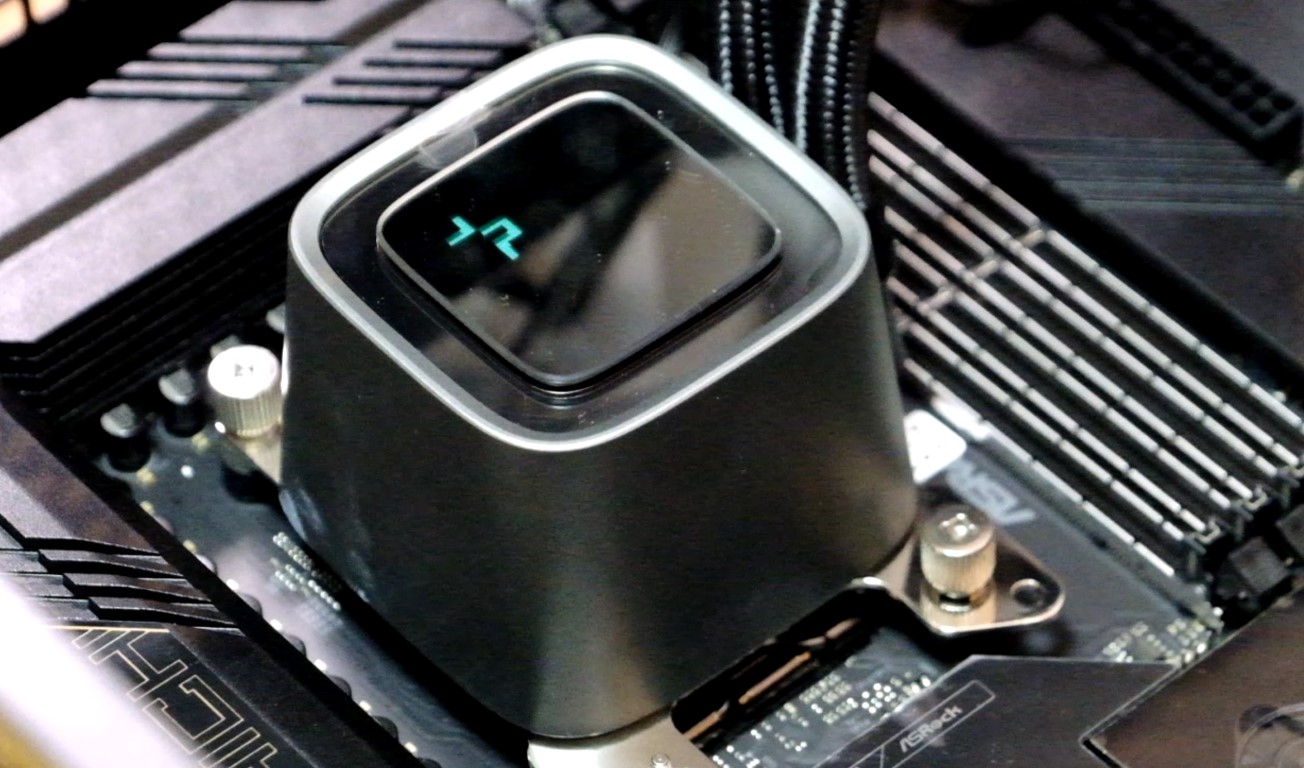 There was a time where my CPU went up to an alarming 90C while gaming, but that was more of an error on my part as I think I didn't set the cooler right the first time I installed it and it wasn't in contact with the processor (just my theory). After resetting the AIO, all my temps were suddenly down again, so more likely human error on my part.
In terms of fan noise, the LS720 doesn't disappoint as well. The noise levels of the fan were at around 30dBa, and under load, it sat around 36dBa in my testing. It's a very quiet system even at full load, unless you have extra sensitive ears. It definitely is not whisper quiet but with the performance you are getting, I wouldn't complain at all.
Features
As previously stated, the LS720 is a very minimalist AIO. You can control the cooler via the most popular apps out there such as Aura Sync, Razer Chroma RGB, Auto-RGB, Mystic Light Sync, RGB fusion and Polychrome Sync. You have a lot of flexibility with the LS720.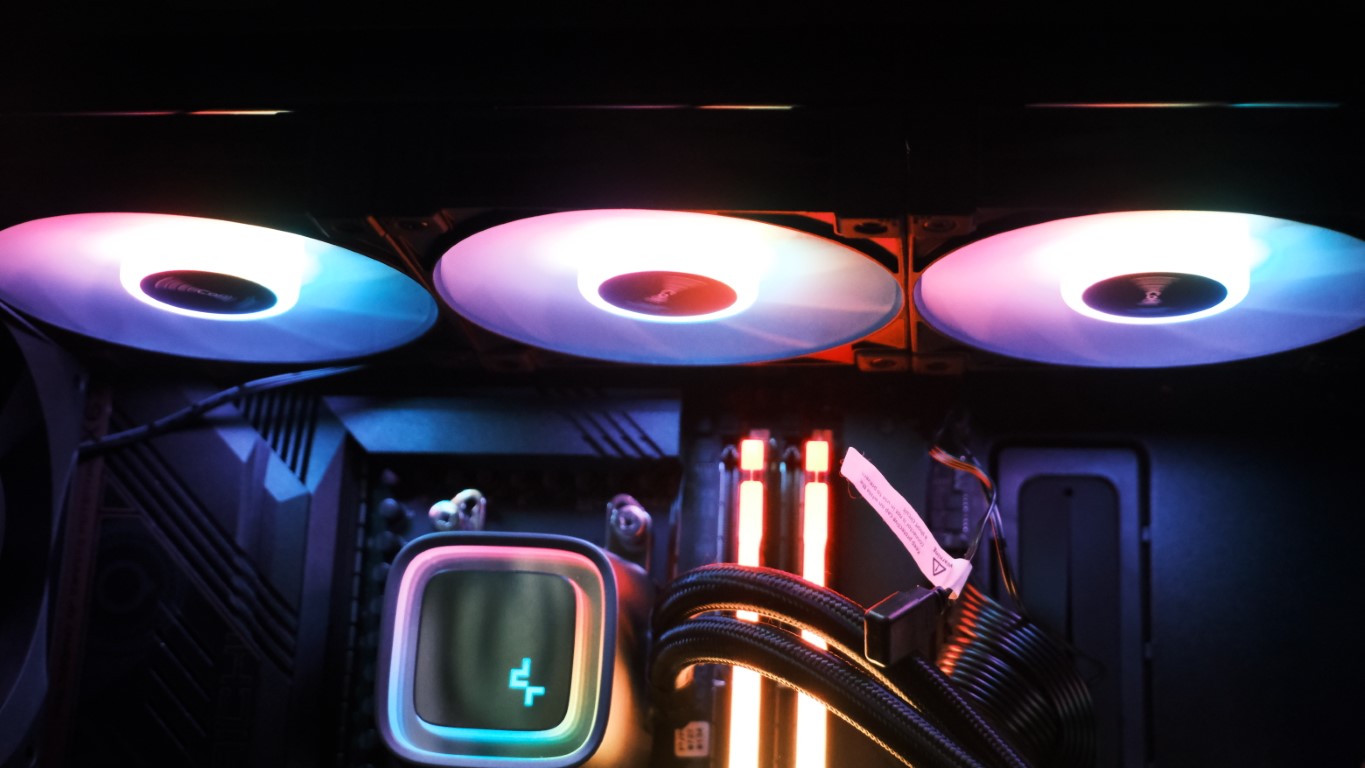 The RGB lights are tasteful in my opinion, and the light ring around the mirror plate accentuates the entire product and makes the mirror plate look as if it is floating. It's an awesome effect that looks clean and futuristic at the same time.
The RGB lights on the FC120 fans are also really good, there's nothing to complain about here as you have full control over the lights. There's not a whole bunch of features on the LS720, it's an AIO you can just plug in, control the lights and it'll take care of your system.
Conclusion
The DeepCool LS720 is a great AIO, regardless of the price. It competes with higher-tiered AIO or even performs better than them. It's rare to find products these days that offer both great performance and also excellent value and that's what the DeepCool LS720 has to offer here.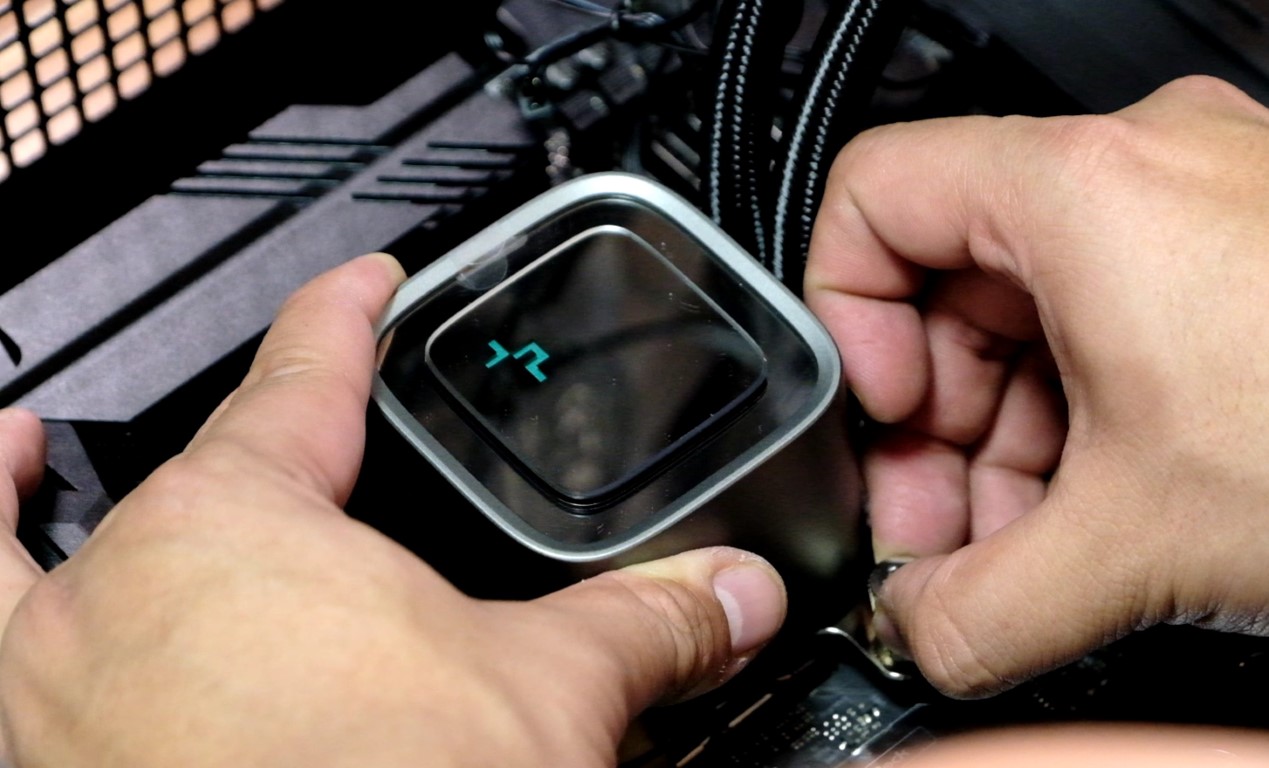 If you're looking for an AIO that just works, something you can just install and forget, then this one is right for you. It's a very simple and straightforward all-in-one cooler that does everything well. It looks good, or dare I say great (as a minimalist design fan myself), it performs better than expected, and is within reach by most PC builders.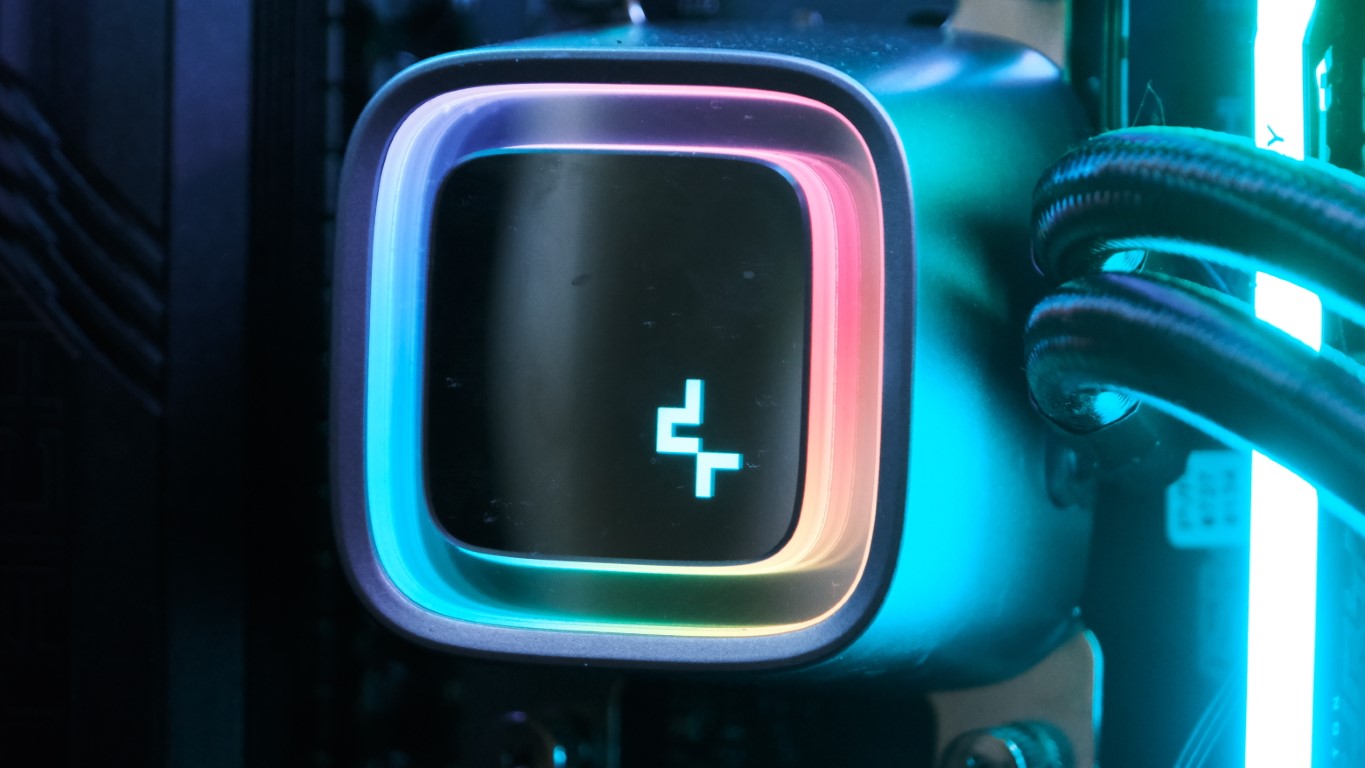 The DeepCool LS720 is a product you should take a hard look at when choosing an AIO for your next build. I suggest you take a look at this first before looking at something else, it's that good. The DeepCool LS720 is priced at PHP 7,999 and is available right here.