Racing games, particularly sim racing games such as iRacing, Gran Turismo 7, and Assetto Corsa, are best enjoyed with a steering wheel and pedal. While you can play using a PS4/PS5 or Xbox controller, you don't get the full racing experience. It's a completely different experience when you're controlling the car via a steering wheel and pedal as compared to using just a controller. In addition, you also have more control of the brakes, accelerator, and steering input.
5 Simulator racing steering wheels
The only drawback with using a sim setup is that it often takes up space. And for those a bit tight on funds, they're relatively more expensive in comparison to a controller. But for those that want to dip their toes into sim racing, we'll list five of the sim racing steering wheels available here in the Philippines.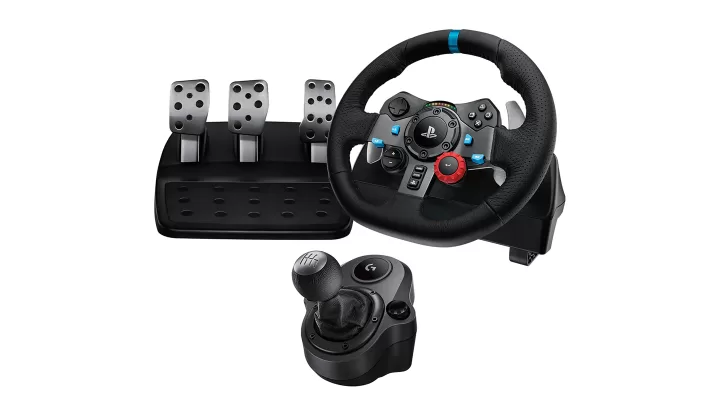 Logitech G29
One of the most affordable racing wheels readily available on the market is the Logitech G29. It's a gear-driven wheel, which only retails for only PHP 14,450 if you get the steering wheel and pedals only. For just a little bit more at PHP 16,995, you can even get an h-pattern shifter included in the set.
The Logitech G29 is a staple for entry-level sim racing setup. It offers good pedal feel and the steering wheel has 900 degrees of angle. The wheel is also compatible with the PS3, PS4, PS5, and PC. It's a gear-driven wheel, which makes it affordable and easily accessible to most. However, the downside to using a gear-driven wheel like the G29 is the lackluster force feedback.
If you're just starting out with sim racing, you won't really mind this at first. But once you've enhanced your skills in racing in the future, you might find the G29 a bit lacking. That's when you might want to consider upgrading to a belt-driven wheel.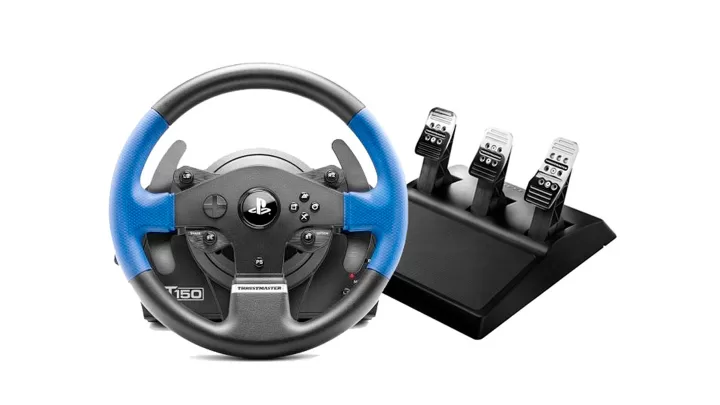 Thrustmaster T150 PRO
Another entry-level racing wheel setup easily available is the Thrustmaster T150 PRO. Locally, it retails for PHP 14,495 only and already comes with a wheel and three-pedal setup. This makes it very light on the wallet, especially for players that just want to try out sim racing. Unfortunately, there is no package that includes a shifter with the wheel and pedals.
Unlike the G29, the T150 PRO uses a combination of a belt and gears, which gives a smoother steering feel with up 1080 degrees of rotation. That said, users will experience more feedback as compared to the G29. The metal pedals are also great too, and the setup is relatively compact with only an 11-inch wheel.
From personal experience, the T150 PRO does have a tendency to heat up so keep that in mind when using it for an extended period of time.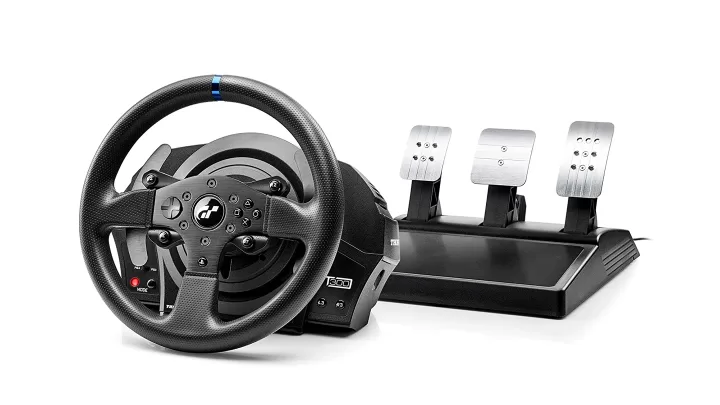 Thrustmaster T300 RS GT Edition
Moving up from the entry-level models, you have the Thrustmaster T300 RS GT Edition. Unlike the entry-level G29 and T150 PRO, the T300 RS GT Edition is the wheel of choice for some local pro sim racers. It's a big step up from the T150 and features what Thrustmaster calls HEART technology combined with a brushless motor and a dual-belt system with no dead zones. The GT Edition also includes a three-pedal setup so you can pair it with a shifter.
The T300 RS GT Edition is such a good wheel, that's it even an officially licensed product by Gran Turismo. It's currently compatible with the PS3, PS4, PS5, and PC. While it is a better wheel and pedal setup than both the T150 and the G29, the only drawback with the T300 RS is the price.
If you get the GT Edition, it currently retails for PHP 21,950, and it doesn't come with a shifter yet. There's also the T300 Ferrari Integral Racing Wheel Alcantara Edition which features an officially licensed Ferrari wheel inspired by the 599XX Evo for PHP 23,995.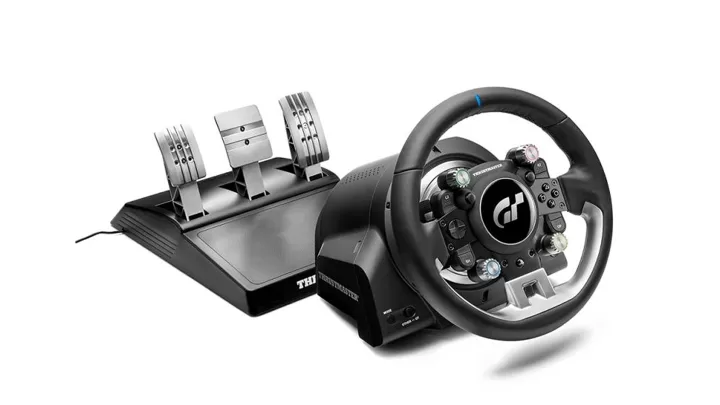 Thrustmaster T-GT II
The Thrustmaster T-GT II is one of the brand's most powerful wheelbases yet. It comes with 25 action buttons, 1 push-button, and 4 rotary selectors natively recognized in Gran Turismo Sport and Gran Turismo 7. The T-GT II uses a 40W brushless motor, giving it exceptionally responsive force feedback and high torque capability.
It is designed with Gran Turismo in mind, hence the "GT" in the name, meaning it is compatible with the PS4 and PS5. However, Thrustmaster says it is also compatible with the PC. The wheel also feels very premium with leather wraps and lots of brushed aluminum all around. Like the other Thrustmaster models on this list, it comes with a three-pedal setup.
The only drawback with the Thrustmaster T-GT II is the price. It currently retails for PHP 44,995 locally, making it quite a big investment especially if you're just starting out.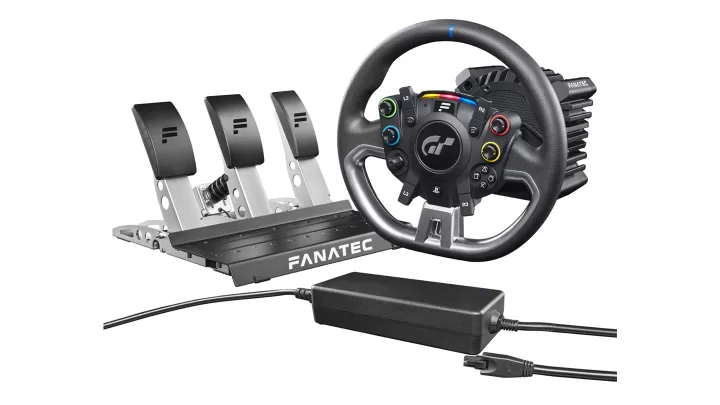 Fanatec GT DD Pro
If you really want to go all-out, then a direct-drive wheel is the way to go. One of the more affordable options when it comes to direct drive sim wheels is Fanatec – specifically the Fanatec GT DD Pro. The great thing about Fanatec models is that they are highly customizable meaning you can change the steering wheel, pedals, shifter and more to your liking.
Since it's a direct-drive model, the Fanatec GT DD Pro offers the best driving experience similar to what you would find in an actual vehicle. Essentially, you have stronger force feedback and no detail loss when turning, allowing you to feel the car better. Most professional esports drivers and even real-life racing drivers use direct-drive wheels for practices and races.
The only drawback with direct drive wheels like the Fanatec GT DD Pro is the price. Apex Racing Philippines currently offers the Fanatec GT DD Pro Premium Bundle for PHP 79,000.
So which sim racing wheel is the one for you? Well, we'll let you choose. If you have an unlimited budget, we highly recommend the Fanatec since it truly stands out among the rest.