PUBG MOBILE creator Krafton announced last March 25 its new partnership with renowned sports car manufacturer Automobili Lamborghini. The landmark collaboration will bring the pure performance of one of the world's most aspirational car brands to PUBG MOBILE's iconic battleground.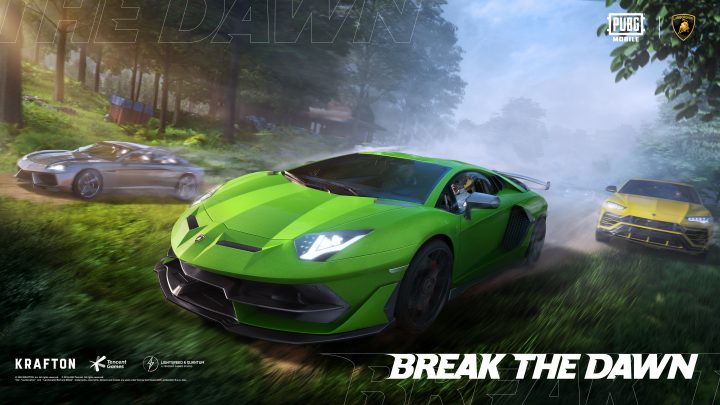 With this collaboration, players can access four new exclusive vehicles until April 30, 2022. These include the track-focused Lamborghini Aventador SVJ, packed with a powerful V12 engine; the Lamborghini Estoque, an elegant and stylish four-door GT concept; and the Lamborghini Super SUV Urus, which merges a super sports car with the versatility of an SUV. Each vehicle will be available in two colors – Lamborghini's classic scheme and a PUBG MOBILE limited-edition look. Alongside these cars, a special unlockable surprise vehicle will await players to discover.
Players have the chance to take the wheel of some of the dynamic and thrilling Lamborghini models for a limited time across the battlegrounds of PUBG MOBILE. Earlier this year, PUBG Mobile had a collaboration with Bugatti Rimac, another famous sports car company.
To recall, Automobili Lamborghini was founded in 1963 based on Ferruccio Lamborghini's vision to build the ultimate super sports car. The internationally respected brand's philosophy remains focused on cultivating its unique style, with its range of iconic, innovative and high performance vehicles.
The online multiplayer battle royale game PUBG MOBILE is free to download on the App Store and Google Play Store. As of 2021, PUBG MOBILE publisher Tencent declared that the game has registered over 1 billion downloads worldwide.