It was announced last August 12, 2022, that a new real-time strategy PC game called Tempest Rising, is in the works and will relive those RTS feelings from the 90s with a modern touch.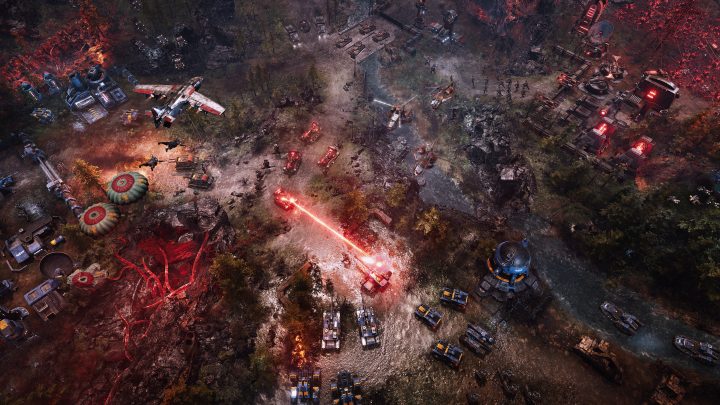 Tempest Rising is inspired by known RTS titles from the 90s and 2000s like the Command and Conquer games, StarCraft, and WarCraft. Based on videos and images, it shows the classic, base-building RTS game set in a different historical war scenario. The game is produced by THQ Nordic and Slipgate Ironworks.
Similar to WarCraft and StarCraft, Tempest Rising has 3 factions, each with its own way of combat and economy. The maps also have neutral structures and units that players can interact with.
The game has two Campaigns, the peacekeeping corps of the Global Defense Forces and the desperate Tempest Dynasty which have 15 missions each and it'll allow the player to customize their own army for each mission. The story revolves around the mysterious but beneficial Tempest vines that are growing on the war-torn planet Earth. The factions want to know more and control these mysterious vines.
Tempest Rising is set to be released next year, 2023. To pre-order or add it to Wishlist, please visit https://tempestrising.thqnordic.com/