The Nintendo Switch is an amazing device, being able to play it docked on a television or carrying it around with while out on the go is great.
Despite its versatility, it does have its fallbacks though. It's not exactly the most comfortable thing to hold on to while playing for long gaming sessions, the lack of a D-Pad may make it challenging for those who play 2D platformers such as Mario or Shovel Knight.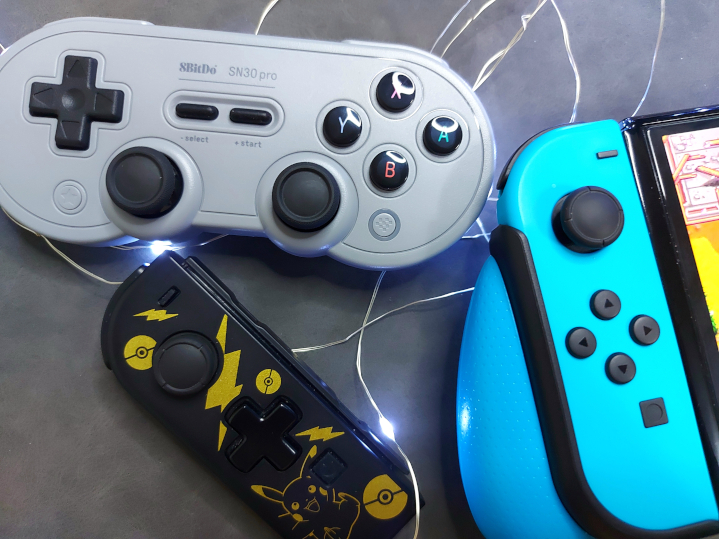 And lastly, there are some multiplayer games that you would rather play on a full-sized controller like Super Smash Bros Ultimate.
These accessories are what I bring around with me to fully optimize my Nintendo Switch experience.
1. Skull & Co NeoGrip
There are an abundant amount grip cases out for the regular Switch, the OLED model, and as well as the Lite, but nothing can compare those to the grips that Skull and Co have to offer. The Skull & Co NeoGrip can fit both the OLED model as well as the original model, but having to remove a small piece of the grip to make the latter fit.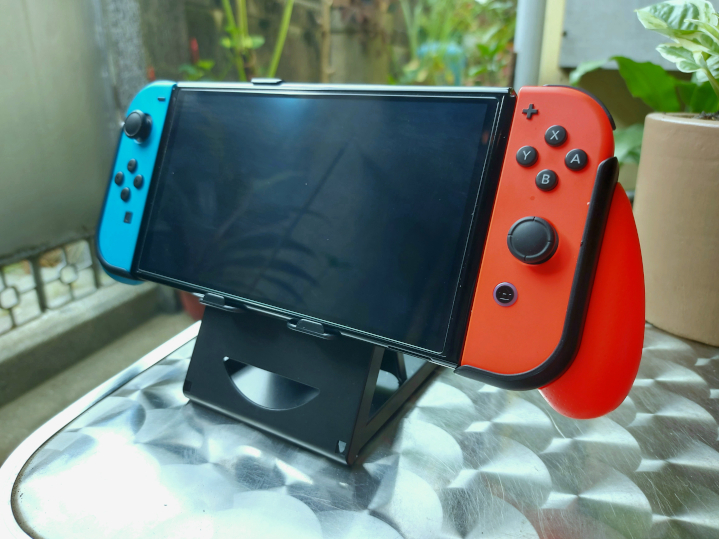 What makes this grip one of the best ones in the market is how customizable it is. It comes with 3 interchangeable grips that you can have that perfect ergonomic grip when holding the Switch. This product gets even better with the carry case that it comes with. It has 10 cartridge holders, and enough space to hold 2 extra JoyCons, and a charger or power bank depending on its size. The carry case is quite large, so I either put it in a backpack or carry it around with me as it is. It is called the Max Carry Case for a reason. The Skull & Co NeoGrip + Max Carry Case bundle costs around Php1,500 on Shopee and Lazada.
2. Hori NSW D-Pad Controller (Left)
I love 2D platformer games, I'm currently in the middle of a playthrough of Gunvolt Chronicles: Luminous Avenger iX. But despite being able to bring the Switch around with me, being able to play these 2D games on the go, I do find it quite difficult to play with the thumbsticks or even the buttons the left JoyCon. This is where the Hori Left JoyCon comes in.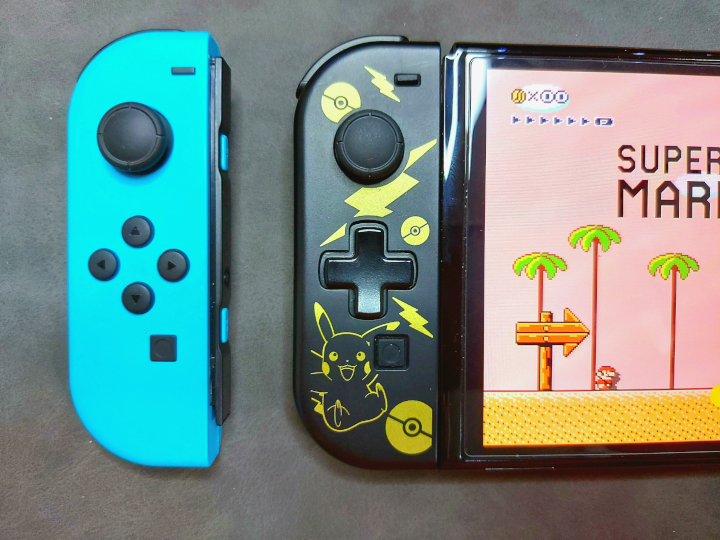 Licensed by Nintendo, the D-Pad that comes with the JoyCon is all I could ask for. This is the perfect accessory for those who need a D-Pad when playing on their Switch. It does come with a few caveats however. For one, it has no rumble or motion controls. And lastly, you're unable to use this JoyCon when it isn't attached to the Switch, as it has no internal battery. If those features a deal breakers well then you're out of luck, but if you don't really care about those things, it's a great accessory to bring around with you. The Hori NSW D-Pad Left JoyCon costs around Php1,300 on Shopee and Lazada.
3. 8bitdo SN30 Pro
Other than the official Pro Controller and the 8bitdo Pro 2 controller, the 8bitdo SN30 Pro is probably the best bang for your buck controller out there. Not only does it have one of the best D-pads out there, but this bad boy comes with great rumble vibration, fantastic motion controls, and even turbo function.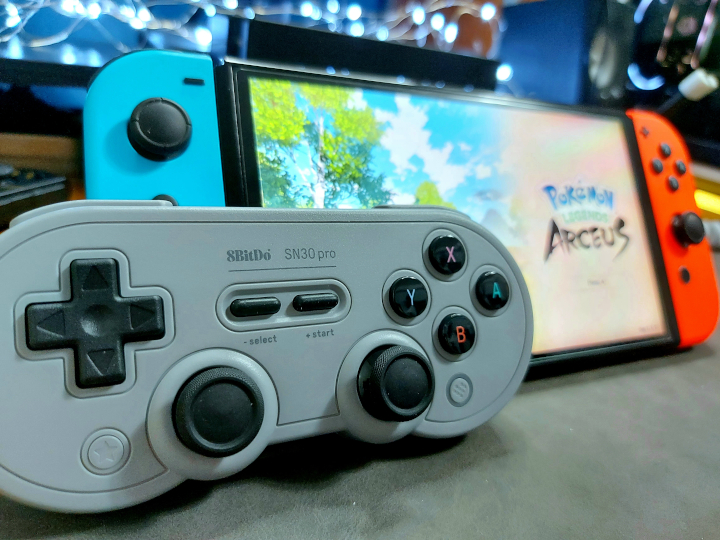 This controller is extremely portable that I can just throw it in my backpack when I need to leave the house. This is a great controller to bring around with you, especially if a friend would want to go a couple of rounds with you on Smash Bros. The 8bitdo SN30 Pro costs around Php1,500 on Shopee and Lazada.