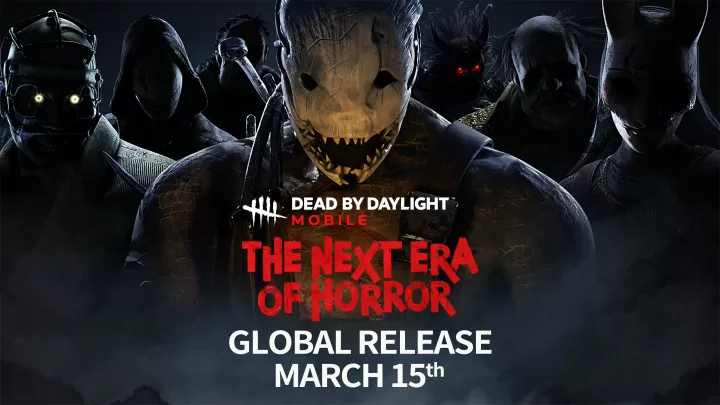 NetEase Games and Behaviour Interactive has released Dead by Daylight Mobile's new update that showcases graphical upgrades, new content and features. Fans anticipate their chance to enter The Fog as Dead by Daylight Mobile has received over one million pre-registrations. The update will also begin with the Sadako Rising Collaboration event, which will run from March 15 to March 28 and introduce the monstrous spirit from the Ringu franchise to the game.
Introducing The Relic System To Dead By Daylight Mobile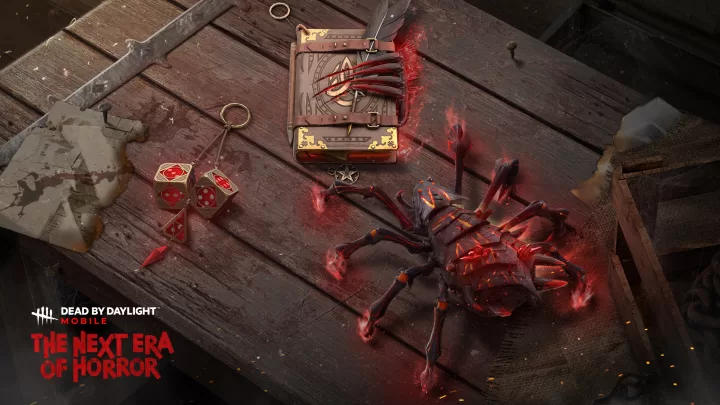 Dead by Daylight Mobile introduces the mobile-exclusive Relic system, which adds mysterious artifacts to the game. "Knot of Binding" and the "Handy Axe " are some of the new items introduced alongside new elements that will force players to shift their tactics on the spot. There are also rewards for engaging with these tools, as collecting Relic Shards and upgrading the Relics will unlock cosmetics which can be displayed in the in-game lobby and player profiles.
Dead By Daylight Mobile X Sadako Rising Collaboration Starts On Launch Day!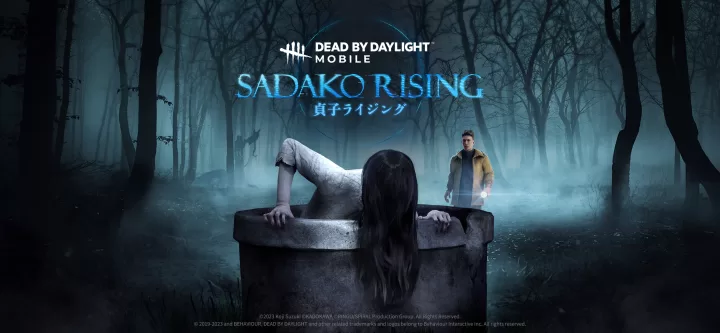 From March 15 to March 28, Sadako, the furious ghost from the Ringu book and film franchise, will appear in a special crossover event for Dead by Daylight Mobile to celebrate the game's relaunch.
Sadako is the spirit who can stalk her prey through television screens and kill anyone who sees a cursed VHS video. She is a cunning Killer who stalks the Survivors with stealth in Dead by Daylight Mobile. She can also teleport through TVs that show up on the map, giving her the upper hand and enabling her to use her supernatural abilities to kill any Survivors who dare to cross her line of control.
Sadako isn't the only member of the Ringu family to join Dead by Daylight Mobile; Yoichi Asakawa will also be a new Survivor. Yoichi was a little child in Ringu, but in Dead by Daylight Mobile, he is an adult investigator who has the skill to stun Killers, support injured allies, and speed up their movement speed so they may flee from their pursuers.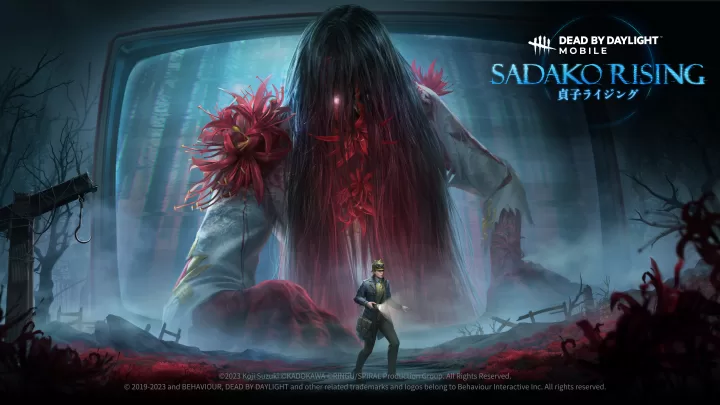 Players have the chance to acquire limited-time crossover Outfits, the Sleeping Blossom for Sadako and the Paranormal Investigator for Yoichi Asakawa, during the Sadako Rising collaboration period. The Platinum version of Sleeping Blossom provides Sadako an exclusive Memento Mori animation, enabling her to eliminate the Survivors in a new way. 
Dead By Daylight Mobile Will Feature New Limited-Time Events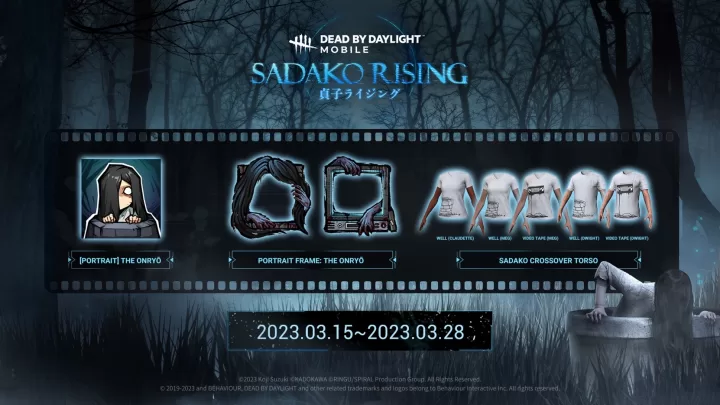 Players will have many reasons to come back to Dead by Daylight Mobile as there are multiple limited-time events that are being planned for launch. Gamers can unlock exclusive rewards like the [Portrait] The Onryō and the Portrait Frame: The Onryō as they finish tasks and pass the game's objectives. Fans may also begin earning in-game items right away by inviting friends to take part in the Cursed Tape event, which will reward a Sadako Crossover Torso that can be utilized by each player during their adventure through The Fog.
To learn more about Dead by Daylight Mobile, you can check out the Sadako's Cursed Tape event here and the official site here. You can also visit Dead by Daylight Mobile's Facebook, Twitter, and Discord. Pre-orders are available here, the Google Play store and the App Store.
Check out the trailer for the event below: