2016 first-person shooter Titanfall 2: Ultimate Edition is currently selling on Steam for only PHP 150. That's 90% off its original price of PHP 1,500.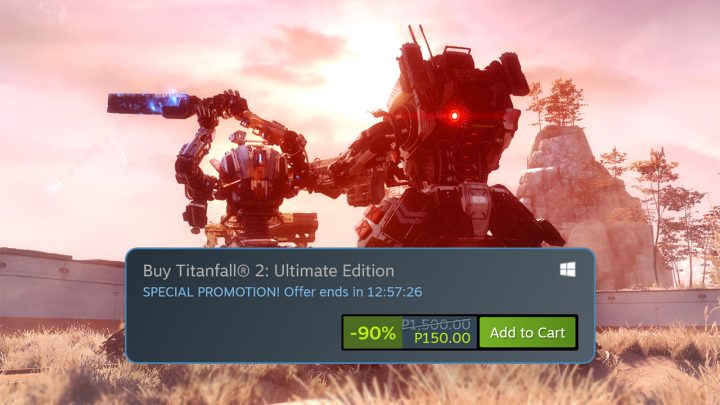 Additionally, all its downloadable contents' price is slashed with 50% discount.
The sale runs until today only, September 18 via Steam. Check out its store page here 35.
Titanfall 2 multiplayer server issues fixed
Since its release in 2016, players of Titanfall 2 have faced various challenges, particularly with the multiplayer aspect of the game. Previously, players got auto disconnected from matchmaking if they couldn't find an active server within a few minutes.
However, in a surprising move, developer Respawn recently rolled out an update that has successfully resolved the multiplayer issues.
As a result, PCGamer claims players have been flocking back to the game, leading to a remarkable peak player count of 22,604 in the last 24 hours from September 16th.