PlayStation has just revealed on their blog November's Monthly Games for PlayStation Plus. The titles include Nioh 2, the Lego Harry Potter Collection, and Heavenly Bodies.
PlayStation Plus Essential, Extra, and Deluxe members can enjoy all three games coming this Tuesday, November 1.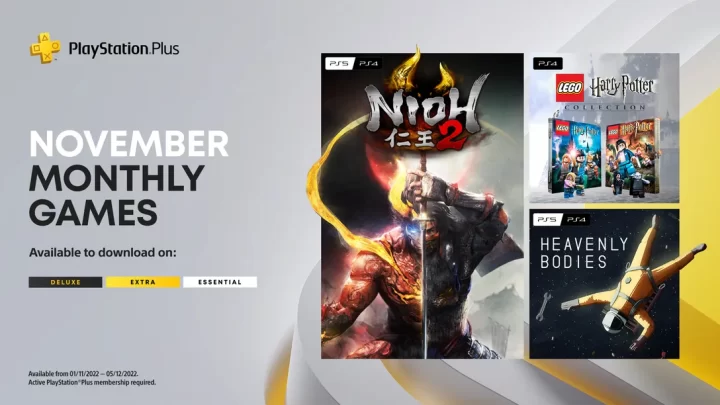 Nioh 2 and Heavenly Bodies will be available for PS4 and PS5, while the Lego Harry Potter Collection is only available for PS4.
PlayStation Plus members will have only until Monday, October 31 to add to their library with October's games such as Hot Wheels Unleashed, Injustice 2, Superhot, Rogue Explorer, and Crisis Wing.