Netflix is partnering up with Ubisoft to create 3 mobile games exclusively for Netflix starting this 2023.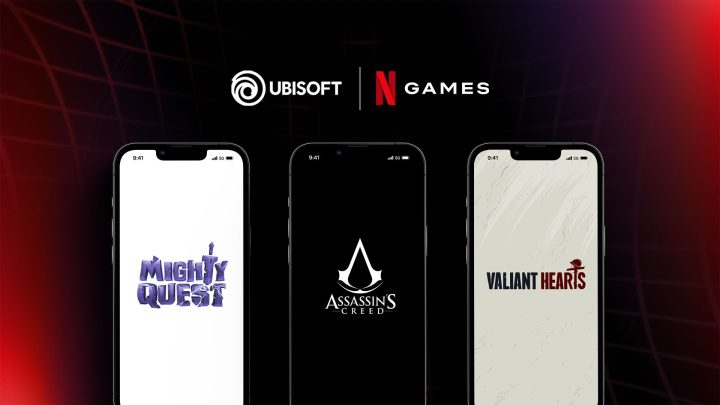 It was announced at Ubisoft's annual digital event Ubisoft Forward that the games they're going to make are expansions of Valiant Heart's, Mighty Quest, and Assassin's Creed universes which will be available for Netflix members around the world for those with no ads subscription or in-app purchases.
Coming this January 2023 is the sequel of Ubisoft's multi-award-winning game Valiant Hearts: The Great War which will still be handled by the original core team and will feature a sequel storyline for Valiant Hearts while retaining the same DNA.
After the success of Mighty Quest for Epic Loot mobile game, a new Mighty Quest is expected on Netflix this 2023 with a new game that is inspired by the roguelike genre that gives the series premiere "hack-and-slash combat" in a new and replayable format.
It was announced previously that there'll be a live-action series for the famous Assassin's Creed, now Ubisoft is also creating a new game that will let players be immersed in the Assasin's Creed universe on Netflix.
"We're thrilled to work with Ubisoft, whose track record creating memorable worlds for fans is unmatched," said Mike Verdu, Vice President of Games, Netflix. "This partnership will provide our members with exclusive access to some of the most exciting game franchises as we continue to build a catalog of great mobile games for our members around the world."
"As we continue to create great experiences on all platforms, we're glad to be partnering with such an innovative and creative partner as Netflix," says Jean-Michel Detoc, Chief Mobile Officer, Ubisoft. "I believe that this partnership will be a great opportunity for Netflix members to further explore our worlds and universes on mobile."
More details are to be announced so stay tuned.