Converge ICT Solutions Inc. has joined forces with the Philippine Collegiate Championship (PCC), organized by the Central Collegiate for Esports (CCE), to elevate gaming lifestyles through education for the next generation of gamers.
This partnership is reshaping the landscape of collegiate gaming, sparking enthusiasm among esports enthusiasts, particularly in the realm of collegiate esports.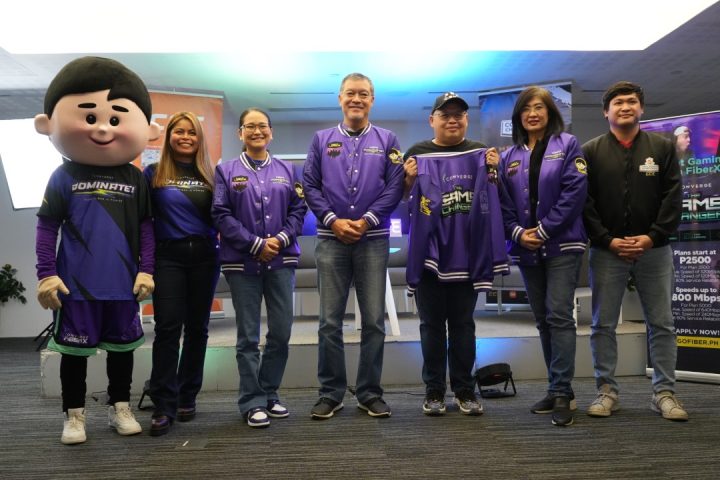 Converge and CCE have been working closely with the Commission on Higher Education (CHEd) and have initiated school roadshows and accredited masterclasses across 12 schools nationwide, providing students with an enriching experience to deepen their knowledge of the gaming industry.
PCC aims to break the negative stereotypes surrounding video games by offering collegiate gamers a platform to showcase their abilities, potentially pursue a professional career, and maintain a balanced approach to their academic studies.
"Throughout the country's history, there has been a widespread belief that indulging in video games is associated with a lack of future prospects. PCC takes pride in breaking this stigma," said CCE Chief Executive Officer Stanley Lao.
By partnering with educational institutions and engaging with CHED, PCC is paving the way for aspiring student gamers.
Converge is actively expanding its presence in the educational segment, aligning perfectly with CCE's mission to support and guide young players towards a promising future in esports.
"We learned so much from our research, especially about their pain points, and they have specific needs for their internet connection for them to perform at a high level," said Converge Chief Operations Officer Jesus C. Romero.
"With our dynamic network capable of providing high-performance, high prioritization with low packet loss, low jitter, and low latency, we are ready to provide the gaming experience they deserve."
Converge offers a high-performance domestic network and a robust international network, complementing the Collegiate Center for Esports' talent development focus.
He further said that they have taken a holistic approach, addressing factors like direct peering with gaming publishers and providing the right router for optimal WiFi gaming.
Lao describes the collaboration between Converge and PCC as a game-changer, highlighting their anticipation for hosting the largest collegiate Mobile Legends tournament in the Philippines.
This tournament, known as the Philippine Collegiate Championship (PCC), will showcase collegiate esports athletes from across the country and is scheduled this month of October.
Converge and PCC are also spearheading various initiatives, including school roadshows and upcoming projects like the Bootcamp Plan and Cloud Gaming, with the aim of uplifting the gaming community and providing exceptional internet service tailored specifically for gamers.
Converge offers a gaming-oriented plan—FiberX GameChanger—that guarantees an ultra-high-speed and seamless gaming experience.
FiberX GameChanger is specifically tailored for gamers and remains the only package of its kind in the country.
With speeds of up to 800 Mbps starting at only PHP 2,500, GameChanger provides ultra-high-speed fiber internet, low jitter and latency, high prioritization, and even includes the top-of-the-line ASUS Top-notch WiFi-6 Gaming router.