Since at least the 20th century, video gaming has been a staple hobby for children and adults alike. By the 2000s, however, it has also entered the mainstream for professional players. Esports, an abbreviation of electronic sports, became the encompassing label for organized video game competitions to this day. With that in mind, what are the popular bestselling games to have graced our screens in the past two decades? The following are some of them.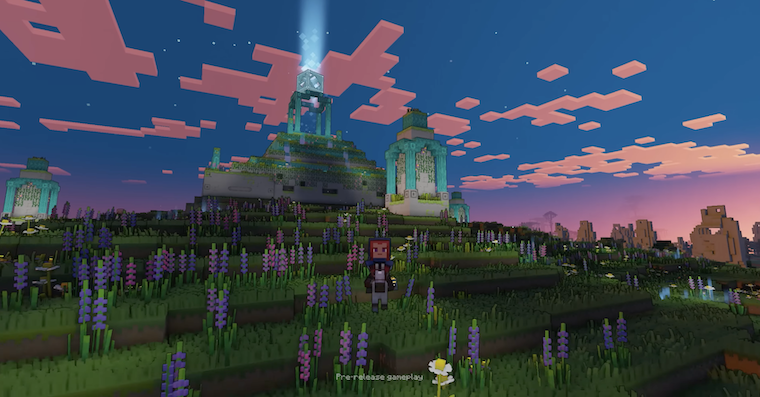 Minecraft
Sales: 238,000,000+ (as of 2021)
Release: 2009, 2011
Platforms: Xbox, PlayStation, Nintendo Switch, New Nintendo 3DS, iOS, Android, Windows, Windows Phone, macOS, Linux, Raspberry Pi, Fire OS
Get crafty and use the surrounding environment to gather building materials—see how breaking down trees can help you create something new. It is always best to avoid the unpredictable by distancing yourself from wandering mobs—you never know what will happen if they get too close!
Grand Theft Auto V
Sales: 165,000,000+ (as of 2022)
Release: 2013
Platforms: Xbox, PlayStation, Windows
Welcome to Los Santos. When a young street hustler, a retired bank robber, and a terrifying psychopath find themselves entangled with some of the most frightening and deranged elements of the criminal underworld, the U.S. government, and the entertainment industry, they must pull off a series of dangerous heists to survive in a ruthless city in which they can trust nobody — least of all each other.
Tetris (EA)
Sales: 100,000,000+ (as of 2010)
Release: 2005, 2006
Platforms: iOS, Android, Blackberry OS, PlayStation, Windows Phone
Create the perfect strategy and keep your lines clear with endless Tetrimino action. Choose between original Swipe and One-Touch controls in this traditional Tetris mode. EA officially retired its Tetris game as of 2020.
Wii Sports
Sales: 82,900,000+ (as of 2022)
Release: 2006
Platforms: Nintendo Wii
Bundled with Wii, Wii Sports introduces a whole new way to play your game. This is what video games should be: fun for everyone. Wii Sports offers five distinct sports experiences, each using the Wii Remote controller to provide a natural, intuitive and realistic feel. To play a Wii Sports game, all you need to do is pick up a controller and get ready for the pitch, serve or that right hook. If you've played any of these sports before, you're ready for fun!
PUBG: Battlegrounds
Sales: 75,000,000+ (as of 2021)
Release: 2017
Platforms: Xbox, PlayStation, iOS, Android, Windows, Stadia
Land on strategic locations, loot weapons and supplies, and survive to become the last team standing across various, diverse Battlegrounds. Squad up and join the Battlegrounds for the original Battle Royale experience that only PUBG: BATTLEGROUNDS can offer.
Mario Kart 8, Mario Kart 8 Deluxe
Sales: 53,790,000+ (combined, as of 2022)
Release: 2014
Platforms: Wii U, Nintendo Switch
Hit the road with the definitive version of Mario Kart 8 and play anytime, anywhere! Race your friends or battle them in a revised battle mode on new and returning battle courses. Play locally in up to 4-player multiplayer in 1080p while playing in TV Mode. Every track from the Wii U version, including DLC, makes a glorious return. Plus, the Inklings appear as all-new guest characters, along with returning favorites, such as King Boo, Dry Bones, and Bowser Jr.!
Red Dead Redemption 2
Sales: 44,000,000+ (as of 2022)
Release: 2018
Platforms: Xbox, PlayStation, Windows, Stadia
America, 1899. The end of the Wild West era has begun. After a robbery goes badly wrong in the western town of Blackwater, Arthur Morgan and the Van der Linde gang are forced to flee. With federal agents and the best bounty hunters in the nation massing on their heels, the gang must rob, steal and fight their way across the rugged heartland of America in order to survive. As deepening internal divisions threaten to tear the gang apart, Arthur must make a choice between his own ideals and loyalty to the gang who raised him.
Wii Fit, Wii Fit Plus
Sales: 43,800,000+ (combined, as of 2022)
Release: 2007, 2009
Platforms: Nintendo Wii
The hit combination of Wii Sports and the Wii Remote brought golf swings and tennis serves into people's homes. Now Nintendo turns the living room into a fitness center for the whole family with Wii Fit and the Wii Balance Board. Family members will have fun getting a "core" workout, and talking about and comparing their results and progress on a new channel on the Wii Menu.
The Witcher 3
Sales: 40,000,000+ (combined, as of 2022)
Release: 2015
Platforms: Xbox, PlayStation, Nintendo Switch, Windows
The Witcher: Wild Hunt is a story-driven open world RPG set in a visually stunning fantasy universe full of meaningful choices and impactful consequences. In The Witcher, you play as professional monster hunter Geralt of Rivia tasked with finding a child of prophecy in a vast open world rich with merchant cities, pirate islands, dangerous mountain passes, and forgotten caverns to explore.
Animal Crossing: New Horizons
Sales: 38,640,000+ (as of 2022)
Release: 2020
Platforms: Nintendo Switch
Nook Inc. invites you to create your personal island paradise on a deserted island brimming with possibility. Collect bugs, decorate your paradise throughout the day, or enjoy sunset on the beach while fishing in the ocean. Craft everything from tools to creature comforts as you create and customize your island community. Show off your island utopia to family and friends—or pack your bags and visit theirs.
Mario Kart Wii
Sales: 37,380,000+ (as of 2022)
Release: 2008
Platforms: Nintendo Wii
Get behind the wheel! Perform speed-boosting flips and wheelies with the flick of a Wii Remote, or grab a Wii Wheel for even more fast-paced fun! Play friends locally on a single Wii, or hop onto Nintendo WFC for the biggest worldwide race yet!
Terraria
Sales: 35,000,000+ (as of 2022)
Release: 2011
Platforms: Xbox, PlayStation, Nintendo Switch, iOS, Android, Windows, macOS, Windows Phone, Wii U, Linux, Stadia
The very world is at your fingertips as you fight for survival, fortune, and glory. Delve deep into cavernous expanses, seek out ever-greater foes to test your mettle in combat, or construct your own city – In the World of Terraria, the choice is yours! Blending elements of classic action games with the freedom of sandbox-style creativity, Terraria is a unique gaming experience where both the journey and the destination are as unique as the players themselves!
Wii Sports Resort
Sales: 33,140,000+ (as of 2022)
Release: 2009
Platforms: Nintendo Wii
Set off on a journey to a tropical island where an array of fun activities await. In Wii Sports Resort, the sequel to the engaging Wii Sports, you'll discover a wide range of new sports and activities you can play anytime. Go head-to-head with your friends and family in the ultimate sports showdown set in a tropical paradise.
New Super Mario Bros.
Sales: 30,800,000+ (as of 2022)
Release: 2006
Platforms: Nintendo DS
A Classic Storyline – Bowser and Bowser Jr. have kidnapped Princess Peach, again, and only Mario and you can save her. Powerups Galore – You'll find classic power-ups, like the Super Mushroom and the Fire Flower in the game, as well as some all-new ones that let Mario explore the Mushroom Kingdom like never before. New Moves – New Super Mario Bros. expands Mario's arsenal of moves to include some very powerful advanced techniques. If you want to uncover every secret in the game, you'll have to master them all.
New Super Mario Bros. Wii
Sales: 30,320,000+ (as of 2022)
Release: 2009
Platforms: Nintendo Wii
Developers at Nintendo have dreamed of creating a simultaneous multiplayer Super Mario Bros. game for decades. The Wii console finally makes that dream come true for everyone with New Super Mario Bros. Wii. Supporting 2 to 4 players in side-scrolling co-op and competitive platforming action, and featuring a mix of fan favorites and new characters, new powerups and various input options via the Wii Remote, it is destined to become an instant classic in one of the most beloved game franchises of all-time.
Diablo III
Sales: 30,000,000+ (as of 2015)
Release: 2012
Platforms: Xbox, PlayStation, Windows, macOS
Twenty years have passed since the Prime Evils were defeated and banished from the world of Sanctuary. Now, you must return to where it all began – the town of Tristram – and investigate rumors of a fallen star, for this is the first sign of evil's rebirth, and an omen that the End Times have begun. Diablo III is the award-winning, genre-defining action-RPG set in Sanctuary, a world ravaged by eternal conflict.
The Elder Scrolls V: Skyrim
Sales: 30,000,000+ (as of 2016)
Release: 2011
Platforms: Xbox, PlayStation, Nintendo Switch, Windows
The Elder Scrolls V: Skyrim is the fifth chapter in the highly anticipated Elder Scrolls saga. Dragons, long lost to the passages of the Elder Scrolls, have returned to Tamriel and the future of the Empire hangs in the balance. As Dragonborn, the prophesied hero born with the power of The Voice, you are the only one who can stand amongst them. Developed by Bethesda Game Studios (Oblivion, Fallout 3), Skyrim reimagines and revolutionizes the open-world fantasy epic, bringing to life a complete virtual world open for you to explore any way you choose.
Call of Duty: Modern Warfare
Sales: 30,000,000+ (as of 2020)
Release: 2019
Platforms: Xbox, PlayStation, Windows
The stakes have never been higher as players take on the role of lethal Tier One operators in a heart-racing saga that will affect the global balance of power. Call of Duty: Modern Warfare engulfs fans in an incredibly raw, gritty, provocative narrative that brings unrivaled intensity and shines a light on the changing nature of modern war.
Human: Fall Flat
Sales: 30,000,000+ (as of 2021)
Release: 2016
Platforms: Xbox, PlayStation, Nintendo Switch, iOS, Android, Windows, macOS, Linux, Stadia
Human: Fall Flat is a hilarious, light-hearted physics platformer set in floating dreamscapes that can be played solo or with up to 4 players. Free new levels keep its vibrant community rewarded. Each dream level provides a new environment to navigate, from mansions, castles and Aztec adventures to snowy mountains, eerie nightscapes and industrial locations. Multiple routes through each level, and perfectly playful puzzles ensure exploration and ingenuity are rewarded.
The Legend of Zelda: Breath of the Wild
Sales: 28,240,000+ (combined, as of 2022)
Release: 2017
Platforms: Nintendo Switch, Wii U
Forget everything you know about The Legend of Zelda games. Step into a world of discovery, exploration, and adventure in The Legend of Zelda: Breath of the Wild, a boundary-breaking new game in the acclaimed series. Travel across vast fields, through forests, and to mountain peaks as you discover what has become of the kingdom of Hyrule in this stunning Open-Air Adventure.
Conclusion
Other bestselling games which are not far behind would include Super Smash Bros. Ultimate (Nintendo Switch, 28.17 million sold), Wii Play (Nintendo Wii, 28.02 million sold), and Grand Theft Auto: San Andreas (27.5 million sold). Notably, nearly half of the list were games released before 2010, perhaps reinforcing the case for older games and their derivatives to remain powerhouses of gaming sales in the near future. Meanwhile, the list may be quite different when, for instance, recent popularity through aggregated big data from online would be analyzed.
Twitter in its 2021 report of the "Most Tweeted Games" placed the following in the top five: Genshin Impact (1), Apex Legends (2), Ensemble Stars! (3), Final Fantasy (4), Fate Grand/Order (5). Two of the bestselling games in this list, Animal Crossing: New Horizons (6) and Minecraft (8) would be in the bottom half of the Twitter rankings for the year.
As for Twitch, the most watched games in the past 30 days as of writing time would include League of Legends, Grand Theft Auto V, VALORANT, Counter-Strike: Global Offensive, and Apex Legends. This goes to show how different online platforms and big data sources might just yield different results when it comes to the most popular video games today, or even during the recent past. In the main, which of these video games would you look forward to play, or would you return to play with for the nostalgia?
Disclaimer: As a dynamic list, similar to previous lists published through this platform, this article does not attempt to claim completeness. Video games included in the list were only those released in the past 20 years. That is, from 2002 to 2022. They are not ranked in terms of review scores, but in total sales. Stated copies sold are based on multiple sources, including data from the game developers and publishers, and other research attempts such as those from HP, Fortune, IGN, Business Insider, Newzoo, Business of Apps, Statista, Digital Trends, among other available sources. Those with no sufficient data are excluded. Descriptions are also derived from those provided by their respective game developers and publishers.