Blizzard Entertainment has announced that their next installment in the Diablo saga, Diablo IV, will arrive in 2023.

Blizzard said that Diablo IV will launch in 2023 on Windows PC, Xbox One X/S, Xbox Series X/S, PlayStation 4/5 and will host cross-play and cross-progression for all platforms. On console, players may also play side-by-side with a friend through couch-co-op.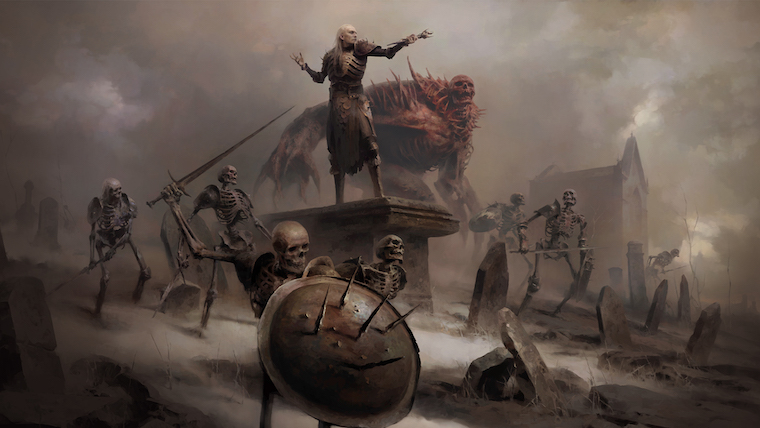 Furthermore, in addition to the Barbarian, Druid, Rogue, and Sorceress, the company also announced the game's fifth and final class, the Necromancer.
"These legendary summoners bend blood, bone, and darkness to their will, and subjugate the ranks of the undead to carry out their bidding. Unknowing adversaries who pick a fight with this death-defying class will quickly learn they've made a grave mistake, for they are darkness in its wake."
Watch the developer gameplay showcase below.