A franchise spanning three decades long, Nihon Falcom's Ys has finally expanded the coverage of mobile game Ys VI: The Ark of Napishtim to the Philippines today, May 6 (open beta). Boasting an all new majestic gameplay paired with state-of-the-art Japanese graphics, Ys VI Mobile makes its way to both new and nostalgic players alike.
Ys VI was first launched on Microsoft Windows in 2003, followed by releases on PlayStation 2 and PlayStation Portable. Vietnamese tech company VNG published the mobile version of the Japanese role-playing game (JRPG) in the Philippines. Five character classes (warrior, mage, ranger, assassin, samurai) and nine sub-classes are made available to players.
"We are very happy to introduce a well-known JRPG in Japan to the Filipino gamers who have been waiting for a story-driven RPG game. Filipino RPG players will have a great time exploring this series of Ys," said JT Briones, product lead for YS6 Mobile VNG Philippines.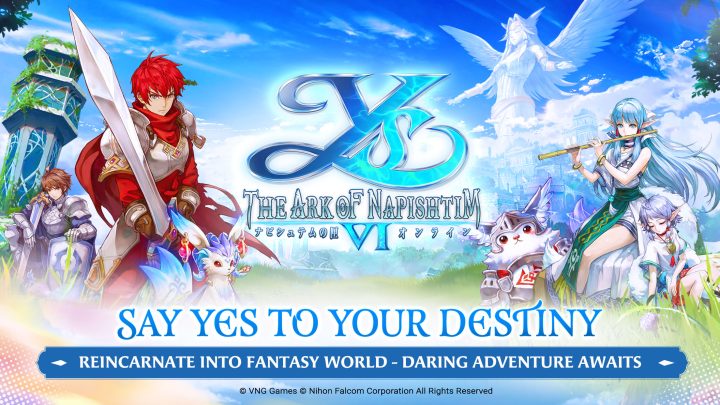 The story begins after the ship of protagonist Adol Christin is attacked by a fleet of Romun ships. Forced to sail into an unknown area, they encounter a large storm. Adol is swept off the vessel while trying to rescue a fellow sailor and washed ashore by the vortex that surrounds the Canaan Islands.
He is found, unconscious, by the nieces of the chieftain of the nearby Rehda village, Olha and Isha, who are the daughters of his brother who died while battling with fellow Redha against the Wandering Calamity. The girls take him to their village and lay him to rest in their Uncle Ord's house. Adol hears them talking about him and wakes up briefly, only to go back to sleep because of his exhaustion. His adventure then begins.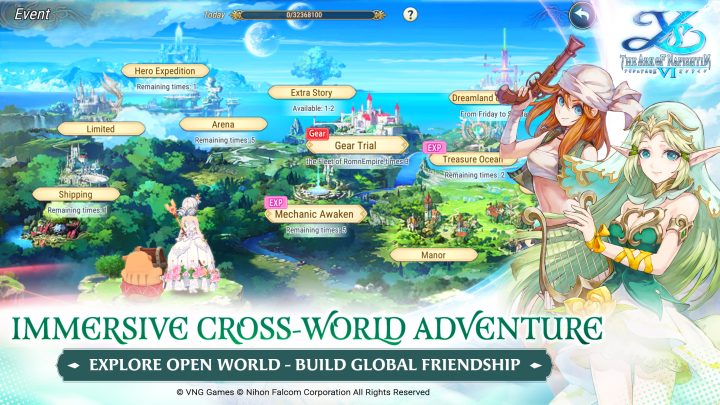 The game is free to play. Ys VI: The Ark of Napishtim is available for download from Google Play or App Store.