Razer has just launched a special Koenigsegg Edition of its Razer Enki Pro gaming chair that takes inspiration from the design and color of the Koenigsegg Regera hypercar.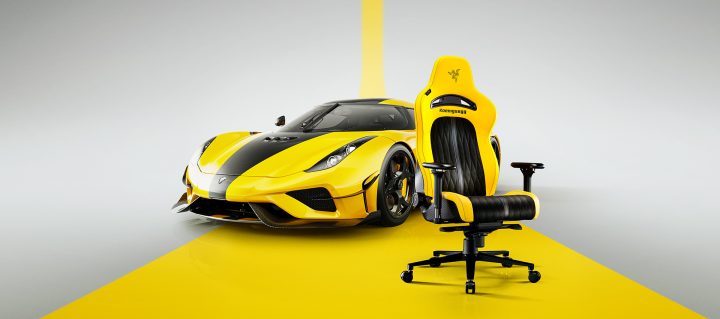 The chair itself features a dual-textured finish with Alcantara on the backrest and seat base while having a Leatherette for its outer edges.
Razer says that it has been designed for all-day comfort with specialized shoulder arches and an ultrawide seat base. It also features a built-in lumbar arch to help support your lower back.

When reclining, the chair allows for weight-adjusted tilting without the need to make adjustments yourself and can reach up to a 152⁰ recline for flexible seat positioning.
There's even a magnetic memory foam head cushion for head and neck support.

The recommended weight is less than 136kg or 299lbs. The recommended height for someone using the chair according to Razer would be 166.5cm to 204cm.
The Razer Enki Pro Koenigsegg Edition is now available as a Razer.com exclusive and is priced at USD 1,299.